Vistry Partnerships to start work in July on 300 homes in north London scheme
Enfield council has approved plans for the first homes at its 10,000-home Meridian Water project. The application by Vistry Partnerships for 300 homes is part of the first phase of the scheme.
The firm said it now expects to start on site in July, The first residents should be able to occupy their homes before the end of 2022.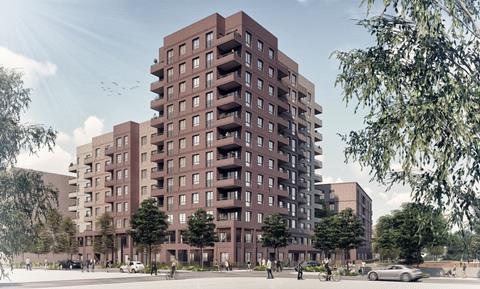 Vistry said it was also working with the council and architects Hawkins/Brown, HTA Design, Fisher Cheng and Urban Projects Bureau on another application for a 700-home scheme within the first phase of the north London mega-project.
In total the Meridian Water scheme is expected to provide 50% of the homes as affordable housing.
Enfield council leader Nesil Caliskan said the approval of the homes was "a huge moment for Meridian Water and a giant leap forward for housing provision in Enfield".