Fire risk assessment process will take a long time says UK Finance
EWS1 forms will be used for a number of years until the fire risk assessments (FRAs) required under new laws have been carried out on buildings, a mortgage lending sector trade body has warned.
Charles Roe, director of mortgages at UK Finance, told a cross-party committee of MPs this week that it will take a long time to carry out fire risk assessments on all buildings as required under forthcoming changes to legislation.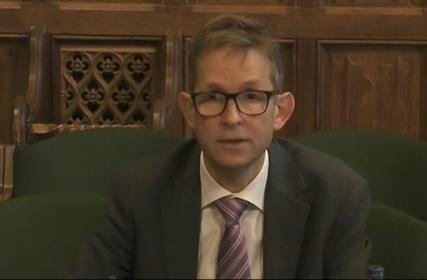 "Despite the fact that the government is recommending a proportionate approach is taken to those properties that are high rise, it will take a number of years to get those FRAs completed," said Roe.
"In the interim lenders will continue to use EWS1 forms to assess the valuation and also to provide the comfort to leaseholders and flat purchasers [about] whether their building has cladding on it or whether they may entail some additional costs in relation to that."
See also>> When will the flat valuation blockage finally come to an end?
Requirements for EWS1 forms, which give information about fire safety, have been blamed for difficulties in getting properties valued.
The government is now recommending a more 'proportionate' approach is taken and has backed new guidance for assessing external walls produced by the British Standards Institute.
This guidance, called PAS 9980, is designed to support upcoming changes to the Regulatory Reform (Fire Safety Order) through the Fire Safety Act. The new regulations mean for any building with two or more sets of domestic premises, the 'responsible person' for fire safety needs to undertake assessments of external walls, including cladding systems.
Roe was speaking to the Levelling Up Housing & Communities committee as part of its inquiry into Michael Gove's plans to fund remediation works on tower blocks 11 to 11 metres in height.
Earlier this week the interim boss of the Royal Institution of Chartered Surveyors questioned the purpose of Gove's proposed new law to commission regular reviews of RICS' governance.
Ministers have previously been frustrated by RICS' refusal to change its guidance on the use of EWS1 forms on blocks under 18 metres, and the Department for Communities and Local Government has publicly criticised the organisation.