Conservative MP held the housing brief since last July
Esther McVey has been sacked from her role as housing minister, less than seven months into the job.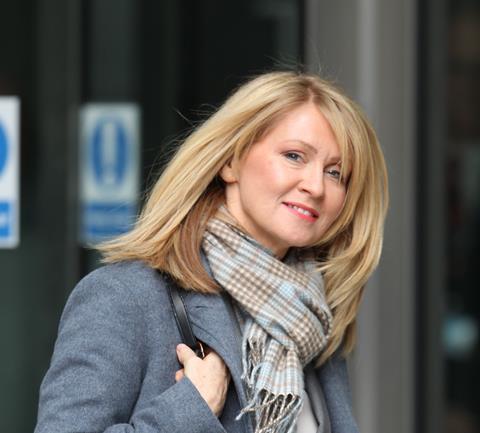 Her tenure is the shortest for a housing minister in nearly a quarter of a decade. Robert Jenrick has been confirmed as staying on as housing secretary but a replacement for McVey has yet to be announced.
In what has become something of a revolving door department, McVey was appointed to the housing brief last July as part of Boris Johnson's first re-shuffle after becoming prime minister.
McVey was the 17th housing minister since Tony Blair became prime minister in 1997 and the 10th in the last 10 years.
I'm very sorry to be relieved of my duties as Housing Minister

I wish my successor the very best & every success

I'm very grateful to the Prime Minister for having given me the opportunity to serve in his government & he will continue to have my support from the back benches

— Esther McVey (@EstherMcVey1) February 13, 2020
While she threw her weight behind modular housing and modern methods of construction some felt McVey's knowledge of the sector did not match that of her predecessor, Kit Malthouse.
She was ridiculed over comments she made at last year's Conservative party conference when she talked about building a new generation of homes using "3D architects" and appeared to suggest that using computers was an innovation.
McVey also courted controversy earlier this month when she suggested it was not for the government to tell residents that they were living in blocks clad in dangerous materials such as ACM.
Michael Stone, founder and head of estate agency Stone Real Estate, said the housing minister brief was fast becoming the government's poisoned chalice.
"Until we elevate the role to the position of power that it requires, we will continue to see each candidate fall on their own sword having failed to address the deep-rooted issues embedded within the UK housing crisis in the short time they are allowed to do so," he added.
Other casualties of Johnson's latest reshuffle include Theresa Villiers, fired as environment secretary, and Andrea Leadsom, binned as business secretary.
In a statement Leadsom said she was particularly proud of her work on working towards net zero targets and on making the UK "the best place in the world to work and to grow a business."
The former minister was appointed to the post on 24 July following Boris Johnson's victory in last year's Conservative leadership contest. She was a junior energy minister under David Cameron, subsequently being made Environment Secretary and then leader of the house under Theresa May. She is now heading for the backbenches.
Housing ministers since 1997 (not secretaries)
Esther McVey (July 2019) [seven months] appointed by BORIS JOHNSON
Kit Malthouse (July 2018) [1 yr]
Dominic Raab (Jan 2018) [7 mths]
Alok Sharma (June 2017) [6 mths]
Gavin Barwell (July 2016) [11 mths] THERESA MAY
Brandon Lewis (July 2014) [2 yrs] DAVID CAMERON
Kris Hopkins (Oct 2013) [9 mths]
Mark Prisk (Sept 2012) [11 mths]
Grant Shapps (May 2010) [2 yrs 4 mths] COALITION
John Healey (June 2009) [11 mths]
Margaret Beckett (Oct 2008) [8 mths]
Caroline Flint (Jan 2008) [9 mths]
Yvette Cooper (May 2005) [2 yrs 6mths] GORDON BROWN
Keith Hill (June 2003) [23 mths]
Jeff Rooker (May 2002) [13 mths]
Charles Falconer (June 2001) [11 mths]
Nick Raynsford (from 1997) [c4yrs] TONY BLAIR