Land promoters brand retreat on housing formula a "highly regressive lurch backwards"
A grouping of land promoters and developers has strongly criticised the government's decision before Christmas to retreat from a proposed housing formula designed to guide local housing targets.
Housing secretary Robert Jenrick published details shortly before Christmas of a revised version of the formula which steps back from plans proposed in August that would have concentrated housing numbers in high value and rural parts of the South and South east.
The government faced a significant rebellion by backbench Tory MPs over the formula – known technically as the standard methodology for determining housing need – with around 55 registering in a House of Commons debate to speak against the plans.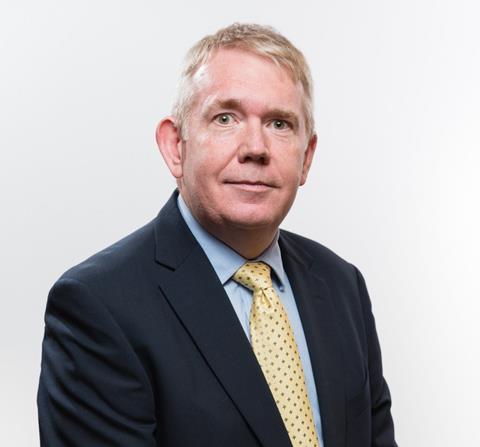 However, Paul Brocklehurst, chairman of the Land Promoters and Developers' Forum (pictured), said the new formula was a "highly regressive lurch backwards", and that publication of the new plans was "a very disappointing day for the generations who are seeking a way onto the housing ladder".
The revised version of the formula published in late December proposed keeping the existing system in place prior to the August consultation for most authorities, albeit with the 20 largest cities asked to provide a 35% increase in homes.
The existing formula – which sets a figure for housing need for individual local authorities that they must base their local plans on – is based on 2014 household formation projections which factor in the period immediately after the global financial crisis when fewer people were able to move house.
>> New housing formula is better politics than it is policy
>> Does Boris still have the appetite to take on planning?
Brocklehurst said the August draft Standard Methodology sought to find a fairer, more robust method of targeting new housing in places it could actually be delivered, but that the government's plans had been scuppered simply "due to the backlash from its own backbenchers".
He said: "Instead of new homes being built where demand to live is greatest they will now be built where a group of Conservative backbenchers in the south east think they should live."
Brocklehurst added that the cities in which the government was now aiming to focus housebuilding were largely "constrained by Green Belt and have all [so far] systematically failed to meet current housing needs."
"As the country seeks to recover from the worst recession in 300 years, the Government has turned its back on using the housing industry to turbocharge economic recovery and has rewound the clock to the last century in terms of housing delivery."
Launching the revisions in December, Robert Jenrick said the government was reforming the planning system to make it simpler and more certain without compromising standards of design, quality and environmental protection. He added: "We want this to be an opportunity for a new trajectory for our major cities – one which helps to forge a new country beyond covid - which is more beautiful, healthier, more prosperous, more neighbourly and where more people have the security and dignity of a home of their own."