The 1% increase will "undoubtedly mean that fewer homes get built"
More than 30 leading councillors from across London have written to the chancellor of the exchequer calling on him to reverse the 1% hike in borrowing through the Public Works Loan Board.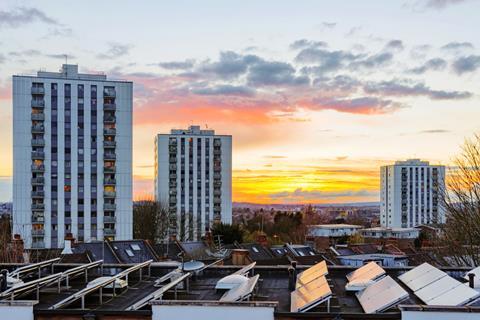 In the letter dated 1 November the 36 councillors, who included the mayor of Lewisham Damien Egan and Nesil Caliskan, leader of Enfield council, asked Sajid Javid "to reconsider reversing your decision, or to continue giving councils a borrowing rate of 1% above gilts if the money will be spent on housebuilding or regeneration projects".
Last month the Treasury increased the rate charged by the PWLB – which enables councils to access the submarket interest rates available to the government in order to fund regeneration projects – from 1.8% to 2.8%.
The hike had happened "completely out of the blue", one London local government housing source told Housing Today.
Egan told Housing Today: "London is facing a severe housing crisis. By increasing this interest rate, the government is making it harder for councils like Lewisham to build homes which are so desperately needed.
"Instead of penalising councils, the government should be trying to increase housing numbers. I urge them to rethink this decision."
Responding to the increase, the letter to the chancellor from 20 of the capital's councils said if the rate hike remained in place it would stymie their efforts to meet housing minister Esther McVey's ambitions to accelerate local authorities' regeneration schemes.
"From being forced to scale back and/or slow down our current housebuilding and regeneration plans to putting them on hold altogether, the 1% rise will affect us in different ways, but it will undoubtedly mean that fewer homes get built in all local authorities across the capital," the correspondence went on.
Reversing the rate rise or offering a preferential rate of interest "to those councils committed to regeneration and housebuilding will allow all of us to continue with our plans", the letter concluded.