The single percentage point hike in the Public Works Loan Board's lending rate may still sound like a good deal but is causing headaches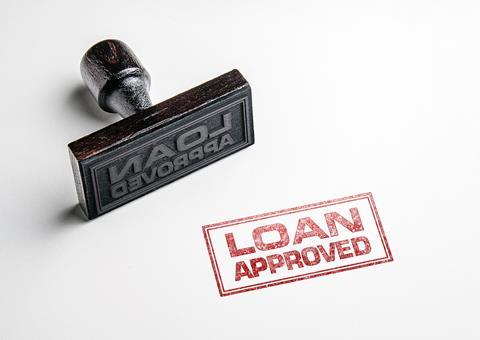 This time last month, council housing bosses could have been forgiven for thinking that they had discovered the magic money tree.
As local authorities, they have access to the Public Works Loan Board (PWLB), which enables councils to access the submarket interest rates available to the government.
Even within the low interest rate environment, which has prevailed in the wake of the financial crisis, these rates remain highly attractive.
However, a shock announcement from the Treasury earlier this month, increasing the PWLB rate from 1.8% to 2.8%, has sent councils across the land into a tailspin.
It happened "completely out of the blue", one London local government housing source says.
"They don't do warnings because if they did finance directors would borrow as much as they possibly could."
The move to increase the borrowing rate was taken against a background of growing disquiet about how councils have been using the PWLB to bankroll a commercial property spending spree in the past few years.
Most famously, the Surrey district council of Spelthorne has built up a £1bn commercial property portfolio. A report published last week by the National Audit Office showed that councils borrowed nearly £8bn from the PWLB in 2018-19, a 77% year-on-year rise in new loans.
However, it seems the Treasury didn't take account of the effect that the rate hike would have on councils' housing development ambitions.
Many local authorities have spent the past year hatching plans to use the greater leeway they have following a recent relaxation of the cap on the amounts they can borrow through their housing revenue accounts.
But even the relatively generous grants available in London from the capital's mayor are not sufficient to cover the full cost of providing social rented housing, which many see as the most pressing gap in provision.
Accessing the low interest loans available from the PWLB made it much easier to bring such schemes forward.
PWLB finance has proved particularly valuable for bringing forward what would be otherwise be marginal sites due to factors a need for remediation.
"All the stars were aligning: from the local authority perspective they thought it was favourable to plot their own course," says Jonathan Seager, executive director of policy at London First.
It's not just the low rates that the PWLB offering but the fact that it is a known quantity in the local government world.
Housing associations have built up plenty of experience of dealing with the capital markets since the 1988 Housing Act enabled them to access private finance.
But Steve Douglas CBE, group chief executive of Aquila, says that councils lack this track record in dealing with the City.
"It is straightforward for local authorities to go for PWLB to borrow as opposed to go to banks and capital markets, which requires a different level of expertise and knowledge. For a significant proportion of local authorities proposing to build, PWLB was an obvious route for finance."
But Steve Partridge, a director at Savills Housing Consultancy doubts whether this will prove such a headache.
"When looking at options for raising funds, size, scale and complexity is an issue but it all depends on the mix. If you save half a per cent on funding over the next 40 years it may be worth it."
Partridge believes the effect is likely to be greatest where councils are lending money, which they have secured from the PWLB, to local housing companies.
The squeeze on margins could threaten the viability of schemes being developed by these arms-length vehicles, he says: "Where you have local authorities lending to housing company, there could be an impact on schemes that haven't been built yet."
"If you factored those reductions into your appraisal, you would have a problem but lots of people never took those reductions into their proposals."
Many local authorities are having to reappraise their plans, Douglas says: "It's immediately caused a number of councils to pause and do fundamental reappraisals before making decisions on whether to proceed with projects."
One council having to rework its plans is the Hertfordshire district council of Stevenage.
The new town authority, which has 2,500 families on its housing waiting list, has been developing a £300m housing programme to upgrade its existing post-war stock and provide new social housing.
"What we need here is social rented housing: even lower cost private rented sector is out of people's reach here," says the Labour-run council's leader Sharon Taylor.
But many of the plots that it wants to build on are regeneration sites which can be complicated to bring forward.
As right-to-buy receipts, which are a key element of the council's housing funding, must be used within four years, the PWLB is especially useful because it offers a flexible source of matching loans.
The recently announced rate increase will take £38m out of the £300m housing business plan that the council has developed.
The options for the authority are to cut back on its work to upgrade its existing stock or slow down its new homes-delivery programme from three to five years.
And it's not just councils and the families on waiting lists who may be having sleepless nights as a result of the rate hike.
There will be an effect on the construction supply chain, says Douglas: "For contractors who could see there were going to be opportunities, there will be questions over whether this is a source of future income."
Seager agrees that this uncertainty is unhelpful, particularly at a time when the wider housing market is slowing down and housing associations were warned by ratings agency S&P that they still face a rating downgrade due to the still present threat of a no-deal Brexit.
"On the one hand, the government acknowledges the huge need to deliver more homes but on the other it is tying the public sector's hands behind their backs. There is so much uncertainty both political and economic and this [council housebuilding] has been a source of certainty," he says.
One of the knock-on consequences of the rate change is that it may push councils back into forming joint ventures with the private sector, says Seager.
"Perversely it might push people to mitigate risk by getting partners involved, which is no bad thing," he says.
But, while Taylor's authority is happy to form JVs, the private sector doesn't deliver the social rented housing that Stevenage residents most need, she says.
"They need to make a profit and if they make a profit, the housing is going to cost more."
A ray of light for councils are the ongoing talks taking place between the Treasury and local government over whether to create a discount for PWLB loans on housing and regeneration projects.
There is a precedent for such a move in that the PWLB already offers lower interest rates for loans on infrastructure projects.
"I can't see the logic of saying it's fine for hard infrastructure but not for desperately needed homes in communities," says Seager.
Welcome move
For Taylor, such a move would be welcome.
"If they could do something about housing borrowing, it would be a consolation. It's in the government interests of get councils building again and we've done what they asked us to do and then they hit is with this."
But she believes that, even if it offers a concession for housing projects, the government should have thought harder before increasing the rate.
"If the government wanted to deal with the outliers who have been using PWLB to buy properties outside of their local areas, they should have done that, not punishing all of us by using a sledgehammer to crack the nut."
And the consternation sparked by the hike should remind the government how sensitive the housing market is to jitters, says Douglas: "I can understand why they wouldn't put rates up in advance however predictability and certainty is essential for confidence in the market. The worry is that if you don't have predictability and certainty how is it then possible to make sensible plans."
"If housing is to be a priority, it has to be careful about the message it (the government) is giving to the market. Particularly now in the South-east where there is a softening, messages that create added uncertainty will undermine government's aspirations to increase housebuilding."