Dr David Hancock and Faithful + Gould brought in to project manage replacement of dangerous cladding during covid-19 pandemic
The government has brought in the chair of the government construction board to lead efforts to ensure work to replace unsafe cladding continues during the coronavirus pandemic.
The Cabinet Office and the housing ministry said the government's construction expert, Dr David Hancock, has been appointed to review ACM remediation and consultant Faithful & Gould has been appointed to provide additional programme management.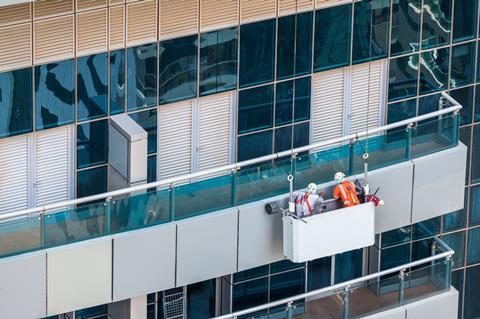 In a letter sent to all MPs in England, housing secretary Robert Jenrick said his department would do all it can to ensure remediation work continues where it is safe to do so.
The appointments were part of a raft of measures announced yesterday designed to improve the fire safety in high rise residential blocks in the wake of the Grenfell Tower tragedy.
Jenrick said: "The challenges presented by the spread of covid-19 are severe. The government's view is that the work to remove unsafe cladding from buildings is critical to public safety and so must remain a top priority.
"This additional construction expertise support will identify blockers and work with those responsible for remediation to support individual projects."
The new team will help deal with issues caused by the pandemic such as getting enough labour and materials to specific jobs.