Jobs saved as Caledonian Modular bought by JRL
One of the country's largest modular housebuilders has been bought out of administration by concrete frame specialist JRL.
Administrators for the firm, which collapsed last month, said JRL Group's move had saved 200 jobs at its Newark factory in the process.
Caledonian sank into administration more than three weeks ago after 60 years of trading with close to 30 jobs going following the appointment of administrator Alvarez & Marsal.
In its last set of accounts for the year to March 2020, Caledonian said income had shrunk from £50m to £45m with the firm's pre-tax loss widening from £739,000 to £2.8m.
Announcing the sale to JRL, Mike Denny, managing director of Alvarez & Marsal, said "The twin challenges of the pandemic and rising inflation have placed strain on balance sheets for businesses across the UK, including those in the construction sector.
See also>> Brave, bold and ambitious: L&G steps up modular housing plans
"We are delighted to have secured a sale of the business to JRL Group, rescuing the UK's largest modular construction specialist."
Based in Hertfordshire, JRL was founded in 1996 as a specialist groundwork and concrete frame contractor.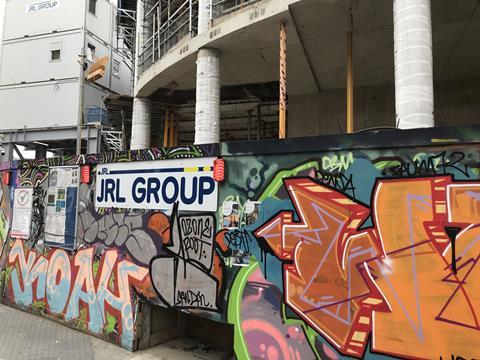 Midgard is building the Octagon tower, a 49-storey residential block on the Paradise scheme in the middle of Birmingham.
The £110m scheme for Singapore firm City Developments Limited has been designed by Glenn Howells Architects with Midgard expected to finish work in 2025.
In its last set of results for the year to December 2020, JRL said turnover slipped to £569m from a record £622 in 2019. Pre-tax profit fell 23% to £26m.
The firm, which claimed £3.5m in furlough cash during the year, had just under 1,650 staff during the period.