UK's largest housing association seeks subcontractors to carry out repairs and other services
Clarion Housing is setting up a supplier framework worth £100m to carry out repairs across 88,000 of its homes across the UK.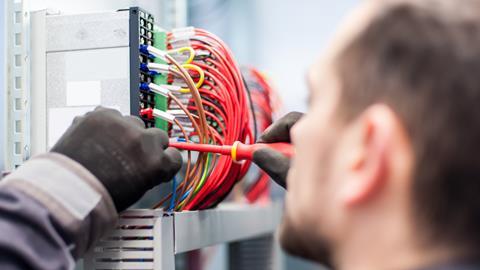 The UK's largest housing association, which owns and operates 125,000 homes, said it was looking for suppliers of services including bricklaying, groundworks, scaffolding, floorlaying, fire safety systems, plumbing and electrical work, to apply to be a part of its new "dynamic purchasing system" (DPS).
The DPS will run for an initial period of two years, with an option to extend this on a rolling annual basis up to at least 2030.
The scheme will be divided into three lots worth £63.5m, £35m and £1.5m.
Rob Lane, Clarion's group commercial director, said: "We are undertaking a procurement exercise to support the work of Clarion Response across the country. Clarion Response is the primary contractor for 88,000 Clarion properties and completes more than 1,000 jobs per day.
"This is an important project for us, as the specialist subcontractors we appoint will be working across all 88,000 homes."