Partnership between council and housebuilder is on course to exceed initial targets
A joint venture between the council and housebuilder Hill intends to work up plans for a further 1,000 homes in Cambridge after making faster progress than expected on its first 500 social rented homes in the city.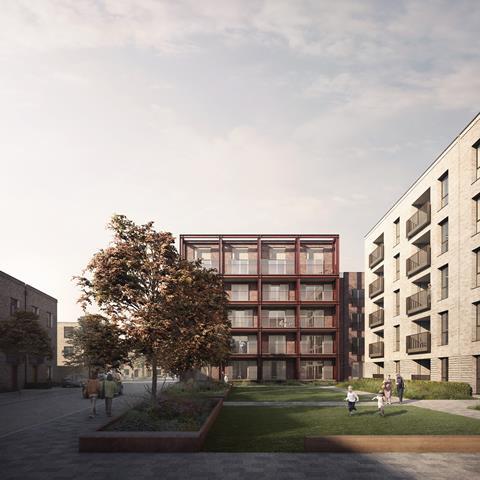 The Cambridge Investment Partnership (CIP), which was set up in 2017, said it had started on site at 10 developments, and was on course to achieve its target - of starting work on 500 council homes by March 2022 - 18 months early.
Work at its first site, the 56-home Anstey Way council housing development in Trumpington, is close to completion.
The body was set up by Cambridge City Council to deliver on the pledge to build 500 council homes as part of the £170m devolution deal struck by Cambridge and Peterborough councils with the government in 2016.
CIP, which aims to identify surplus council land for the homes to be built on, said it had received permission for 700 homes across 11 sites, including for 354 council homes.
Claire Flowers, head of the council's housing development agency and a CIP investment team member, said the organisation had also decided to work up plans with the "potential" for a further 1,000 homes, of which 400 will be council houses.
Other current schemes include the 236-home Ironworks scheme at Mill Road (pictured), and the 295-home Cromwell Road project.
Flowers said the partnership had enabled the council to accelerate its affordable homes plans, meaning that it would hit its target this year.
She said: "As well as building brand new council homes, we are also replacing poor-quality homes with new highly sustainable homes and providing a mix of market-sale properties which will be fully integrated into the neighbourhoods.
"We already have planning permission for 700 new homes across 11 sites, which includes 354 brand new council homes, which means we are 71% towards our target of 500."