Developers say shake up needed to ensure growth plans for Oxford-Cambridge Arc delivered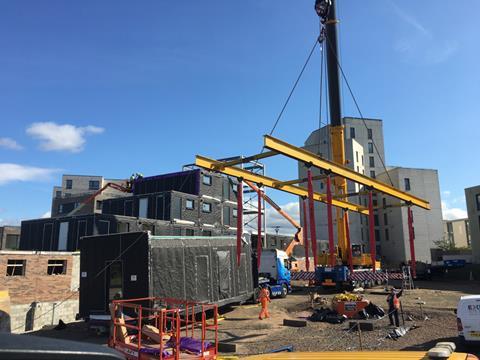 A report from a 25-strong grouping of top developers and consultants is calling for an Olympics-style delivery body to ensure the build out of government plans for one million homes in an arc between Oxford and Cambridge.
The report, backed by investors and developers including Legal & General, Barratt and Grosvenor, claims that without a delivery body, a lack of new housing and infrastructure will stifle growth in the region by pricing out home buyers and businesses.
Written by planning consultant Bidwells and architect Perkins and Will, the report says a singular body – similar in scope to the Olympic Delivery Agency or London Docklands Development Corporation that oversaw the regeneration of East London – should be responsible for delivering all new housing, transport links, social infrastructure and commercial space.
The area in question already houses three million people within 31 local authorities, which the report says would work alongside the delivery body and developers to streamline planning an ensure plans were realised.
Patrick McMahon, senior partner at Bidwells, said a long-term strategy that encourages public-private collaboration was crucial to the area's success.
Kieron Salter, managing director at KW Special Projects Ltd, an engineering consultancy located at Silverstone Technology Cluster, said: "For the Arc to lead the way on the global stage, it's essential that the public and private sectors take a joined-up approach to delivering development and growth."