Affordable Housing Commission says fund would support private market as covid-fall-out deepens
A commission chaired by former Joseph Rowntree Foundation boss Lord Best has recommended the government spend over a billion pounds converting new build private sale homes to affordable housing during the oncoming recession.
The Affordable Housing Commission, made up of housing association bosses, academics and representatives of private developers, said a £1.3bn "Conversion Fund" was needed to address the chronic undersupply of affordable homes while supporting the private sale market.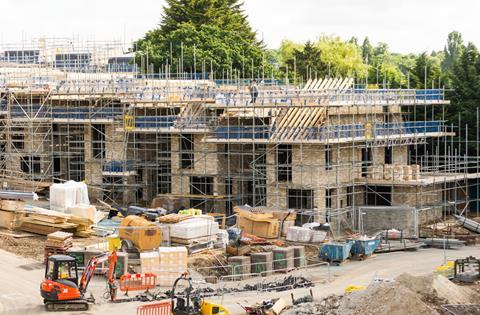 A report by the Commission said it was concerned that the fall-out from covid will soon "seriously dampen the housing market", and that a fund to buy up and convert new build sale properties "could help increase demand and place a floor on the market."
It said the fund would deliver 42,500 new social and affordable homes with the majority at social rents, generating 9,300 additional jobs. While it would require £1,255m in grant, the net cost to government factoring in housing welfare savings and wider benefits would be just £623m, the commission claims.
It also predicts the net economic benefits of the fund from increased housing, economic activity and distributional benefits over 30 years would total £1,369m
The suggestion of the fund is akin to that made by the Covid-19 Housing Delivery Task Force convened by London mayor Sadiq Khan, which recommended the government set up a £5bn fund to do the same job in the capital.
Lord Richard Best, chair of the Affordable Housing Commission, said a National Housing Conversion Fund would stimulate the economy, boost jobs and tackle the housing crisis. "This would bring empty and run-down properties back to life, stimulate activity on stalled sites, and assist landlords exiting the market, while addressing the acute shortage of homes at truly affordable rents," he said.
The call comes notwithstanding the fact the private sale market has so far rebounded strongly in the wake of the covid crisis, with estate agents reporting strongly rising prices and high demand.
However, many forecasters continue to predict large falls in prices as the economic fallout from the coronavirus pandemic deepens over the next six month. Earlier this month the Centre for Economic and Business Research reiterated its prediction that prices will fall by nearly 14% next year.
The Affordable Housing Commission's full report is available here.