Analyst calls the figures "remarkable" but warns further supply issues could hit the industry in 2022
Sales at builders merchants may have grown by nearly 30% last year during construction's rapid recovery from the pandemic, a new report has found.
The Builders Merchants Federation (BMF) said the figures highlight the strength of the building materials market throughout 2021 during a period of severe supply chain delays and price rises.
BMF industry analyst Sarap Ubhi said the findings, which are still being finalised, show the materials sector's "remarkable adaptability and resilience to overcome testing conditions arising from the global Covid pandemic".
But he added that continuing supply issues, skills shortages, rising energy prices and price inflation were creating a "high degree of uncertainty" for the year ahead.
The forecast includes three potential scenarios for 2022.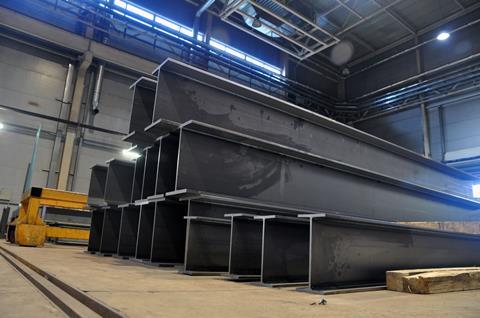 If shortages and delays gradually ease throughout the year, it said that builders merchants' sales could continue to increase but at the much slower year-on-year rate of 0.1%.
If product availability worsens and if energy costs and other inflationary pressures continue to rise, sales could decrease by 0.9%.
In the third scenario, a quicker than anticipated improvement of these factors could see a yearly sales increase of 3.8%.
See also>> Housing Today's top 35 housebuilders: exclusive data and analysis
Ubhi said: "If the issues worsen or persist building material sales across 2022 will be restricted.
"If the issues eventually phase out and correct itself over the year, then we will see the flat rate growth shown in the baseline scenario.
"However, if the issues ease quicker than expected, then we will see an even better trading year than 2021."
New government data showed prices for timber and steel dropped for the second month in a row in December.
Prices for imported sawn or planed wood fell by 2.1% in the months, following a 7% drop in November.
Fabricated structural steel prices fell by 1.6%, according to the Department of Business, Energy and Industrial Strategy, although it was still nearly 50% higher than a year previously.
But steel prices rose again last month, with British Steel adding an extra £50 per tonne because of increasing energy, transport and raw materials costs.
Bricks are also still increasing in cost, with brickmaker Forterra blaming energy costs for jacking up its prices by over 10% in January.