Housing association Bromford increases delivery by 26% as it aims to build 12,000 homes by 2030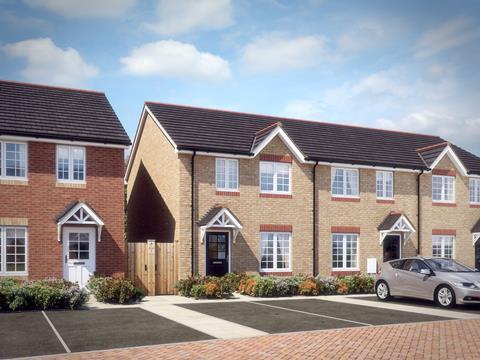 Bromford Group has increased its annual housing delivery by 26% and boosted turnover.
The 45,658-home housing association completed 1,224 new homes in the 2021/22 financial year compared to 902 the previoys year; a 26% increase.
It also increased its turnover from £266m to £284m over the same period, while its post-tax surplus rose from £62m to £69m, according to unaudited figures published yesterday.
Robert Nettleton, chief executive of the Wolverhampton based housing group, said he was "pleased" with "a strong set of financial results in a year when the Covid pandemic continued to provide many challenges". The turnover amounted to a 7% increase from 2020/21 to 2021/22.
The board approved a budget for the year ending 31 March 2023, during which Bromford expects to complete more than 1,250 homes. It aims to deliver 12,000 new homes by 2030.
Nettleton added: "As we emerge from Covid we look forward to a future in which we continue to deliver our investment programme in new and existing homes, complete our catch-up repairs and retain our unwavering focus on enabling our customers to thrive."
The housing association reported in August last year it had missed its targets for reinvestment and completions because of Covid, although it increased its net surplus by 28%.
Paul Walsh, Bromford's chief finance officer, said: "Against the backdrop of an increasingly difficult operating environment with rising inflation, significant volatility in the supply and cost of materials, and growing challenges around the supply of labour, we continue to deliver a strong set of financial results within the parameters of our financial framework."
See also>> More on housing association finances
See also>> L&Q completes nearly 4,200 homes in 2021/22
Walsh pointed out the group's operating margin had improved to 32%, compared to 31% in the year to March 2021. He also said the net surplus "remains strong" at £69m, compared to £62m in 2021.
The housing association drew £200m of funding in the year from its deferred funding programme and ended the year with over twice the required level of liquidity.
In September last year Bromford announced it was planning to build hundreds of homes off site over the next four years.