Submission comes after PwC report into embattled Croydon council-owned developer delayed until December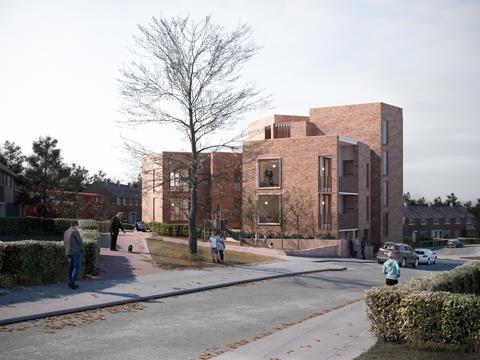 Council-owned housebuilder Brick By Brick has submitted for planning designs for 170 affordable homes on three small sites across the borough.
The schemes are designed by three different architects, with Mae designing the biggest, an 89-home scheme on Holmesdale Road. Architect Gort Scott has designed a 56-home scheme in two buildings in Addington, while Threefold Architects has designed a 25-home scheme on Headley Drive.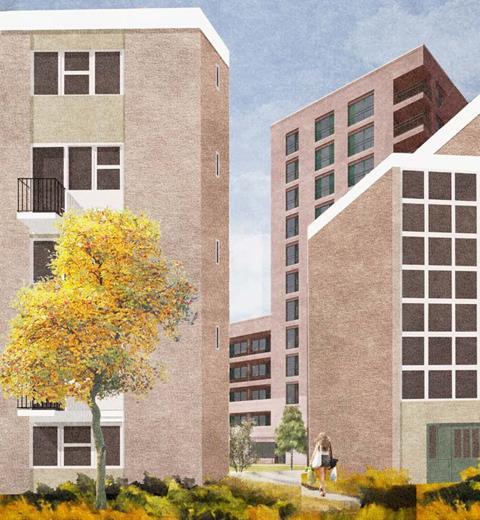 Under-fire Brick By Brick said the architects had been selected "for their ability to deliver high quality, sustainable homes on small and sometimes challenging sites, with designs that are both innovative and sympathetic to their context".
The planning applications comes just days after council papers revealed the fate of the developer, which has been caught up in the financial crisis engulfing Croydon council, has been put back by around a month.
A Croydon commissioned report by PwC to study the council's investments in subsidiary companies, is now not to be published until a scrutiny and overview committee meeting on 8 December, while a council action plan setting out how the council will respond will not be drawn up and agreed until a cabinet meeting on 18 January.
Earlier in the month the council filed a section 114 notice, banning all further discretionary spending and effectively declaring itself bankrupt. The crisis has put the future of Brick By Brick in doubt, as it is reliant on council loans to finance its development programme.