More than 250 homes on new scheme will be affordable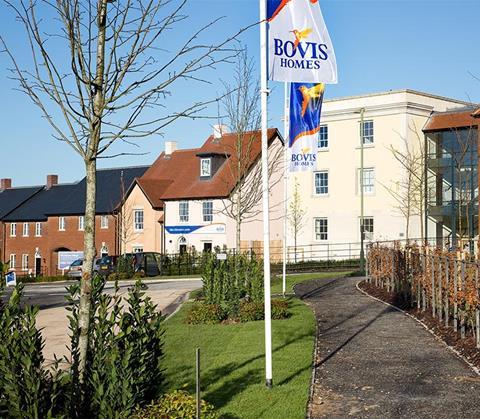 Bovis is to build a near-£200m housing scheme in Gloucestershire where more than a third of the homes will be affordable.
The housebuilder said it planned to start building the 725 homes at Twigworth, a village near the city of Gloucester, in the spring of next year.
The £195m development will feature 471 private homes, ranging from two to four bedrooms, from its 'Phoenix' range.
It will also feature 254 affordable homes, ranging from one- and two-bedroom flats and two- to four-bedroom homes.
The site, previously used for farming, is currently being prepared for construction work to start, and under a section 106 deal Bovis said it would be building nursery, primary and secondary education as well as sports and leisure facilities, worth £7.6m.
Last month Bovis said it expected to report "significantly" higher profit for the first six months of the year when it publishes its first half results in September.
In a trading ujpdate the housebuilder reported it had completed 1,647 homes in the half year, up 4% year-on-year, with 1,031 being private units, level with the same time last year, and 616 affordable homes, up 12%.
Bovis will report its results for the six months to 30 June 2019 on 10 September 2019.