Application for phase 4-8 of the Nottingham city project includes 111 homes
New designs for the remaining phases of the 300-home Trent Basin project in Nottingham have been revealed by developer Blueprint and architect Proctor & Matthews.
The waterfront designs form part of the application by Blueprint for 111 homes in phases 4-8 of the scheme, the first two phases of which have been built out.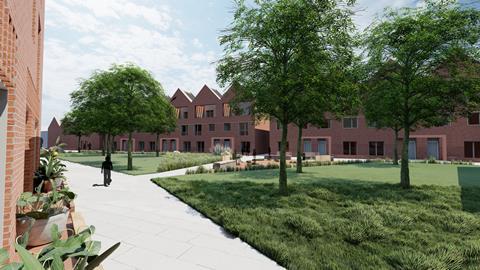 Blueprint is a development joint venture between Places for People and Nottingham City Council, designed to build out scheme which are managed by regeneration developer Igloo.
The Trent Basin homes have been designed by Proctor & Matthews, also the masterplanner, alongside Sarah Wrigglesworth Architects and Turner Works architects. The scheme includes taller terraced homes, four storey maisonettes and apartment villas, and will be built out using modern methods of construction.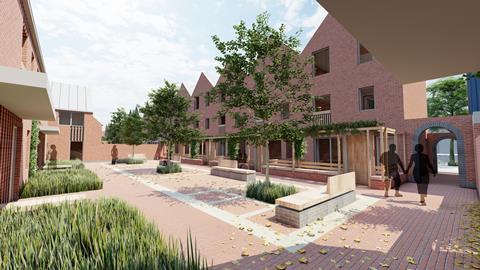 Samantha Veal, chief executive at Blueprint, said: "Trent Basin is a growing neighbourhood that is paving the way for sustainable living in Nottingham and changing the way local communities live together now and in the future. The development is already celebrated for its ground-breaking energy scheme and this next round of planning applications mark an exciting next step in the Trent Basin masterplan."