Board of listed developer to recommend sale to shareholder
US fund management giant Blackstone has formally issued a £1.2bn bid for listed housing and logistics developer St Modwen, two weeks after the firms revealed they were in discussions over a deal.
The offer, of 542p per St Modwen share, is being unanimously recommended to shareholders by the board of St Modwen, with Blackstone also having already received the support of another major shareholder.
The deal is likely to see £342m turnover St Modwen's logistics arm merged in with Blackstone's existing pan-European logistics business Mileway and significantly expanded, while the 1,000-home a-year housing business is likely to continue on its current growth trajectory.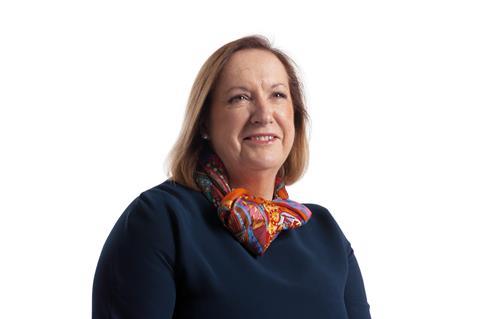 Danuta Gray, chair of St. Modwen, said the board had initially rejected Blackstone's advances, and that St Modwen's financial position meant it had been able to "evaluate today's recommendation from a position of strength."
The £1.2bn offer is 21.1% higher than the value of the business on the day the potential offer was first made public, and a third over the average share price in the previous three months.
Gray said: "Following careful consideration we believe this offer is in the best interests of St. Modwen shareholders and significantly accelerates the value that could be realised by St. Modwen if it were to remain independent.
"Additionally, the Board is reassured by Blackstone's views and approach to investing in the business and supporting our people."
If agreed by shareholders, the deal is set to go ahead in July, the firm said.
Housing Today understands that while the logistics business is likely to be merged in to Blackstone's existing operation, there are no plans at this stage to combine St Modwen Homes with Blackstone's affordable housebuilding operation, Sage Housing.
St Modwen already has a plan to grow completions from the current level to 1,500 homes per year by 2023 and it is expected that Blackstone will support this expansion. However, it is not clear if the firm intends to accelerate growth in the housing business.
The offer statement made today said: "In order to maximise St. Modwen Homes' full potential and achieve management's objective of accelerating growth and operational efficiencies through scale, Bidco believes that St. Modwen Homes would benefit from the incremental growth and capital investment opportunities that private ownership can bring."
The offer, formally tabled by a newly created Bidco company controlled by funds managed indirectly by Blackstone, sets out that Blackstone believes it can increase the average annual return of the business from 6-6.3% over the last four years, to between 9-10% in the medium term.
In total, the offer statement said Blackstone had received undertakings by owners of 6.59% of St Modwen shares to support the offer.
James Seppala, head of Blackstone Real Estate Europe, said: "Our strong conviction in the UK, together with St. Modwen's high-quality asset base, its team, and its operational capabilities, give us confidence we can further build on the company's successes. We look forward to working with the talented team at St. Modwen in the years ahead."