Investors to sell stake in 9,000-home portfolio
The high-profile backers of Sage Homes are selling their stake in the for-profit provider's 9,000-home portfolio in order to attract more investment for development.
Alternative asset management giant Blackstone and private equity investor Regis are looking to sell a majority stake in the housing stock to one or more institutional investors, Housing Today understands. They will however retain ownership of the corporate entity Sage Homes itself.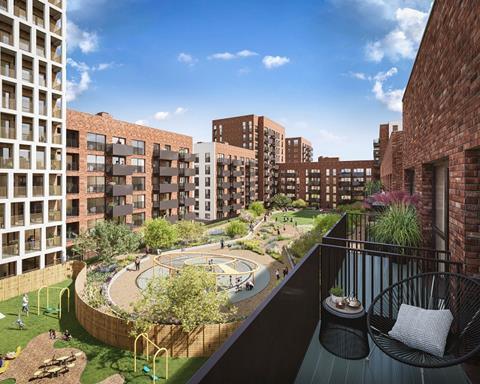 The proceeds from the sale will then be reinvested as Sage attempts to hit its new target of delivering 30,000 new homes by 2030.
One sector expert said the deal is significant as the "first equity raise involving a for-profit provider" and said it shows Blackstone has confidence in the affordable housing sector.
Sage forward purchases section 106 properties from housebuilders and through deals with housing associations and councils but does not directly develop. Earlier this year it said it owns 7,200 affordable homes across 281 sites.
Blackstone and Sage declined to comment on the deal. Regis has been contacted for comment.
It came as Sage also this week announced a partnership with housebuilder Taylor Wimpey for 750 new build homes in Leyton, east London.
See also>> 'For-profit' Sage sets 30,000-home target
See also>> 'For-profit providers could deliver 130,000 new homes in five years
Under the deal, Sage will purchase 358 affordable homes in the Coronation Square development, made up of 272 shared ownership properties and 86 for affordable rent.
Mark Sater, chief executive of Sage Homes, said: "This is our largest single affordable housing scheme to date and represents an important milestone in our ambitious journey to deliver 30,000 new affordable homes by the end of the decade.
"This deal underlines Sage Homes' continuing strong investment and growth in 2022, and we plan to deliver more projects of this scale with partners that share our commitment to high-quality homes."