Developer buys site for hundreds of homes alongside two existing schemes
Developer Avanton has furthered its plans for the 2,100-home redevelopment of the Old Kent Road area of south London, with the purchase of a third site capable of holding "hundreds" of homes.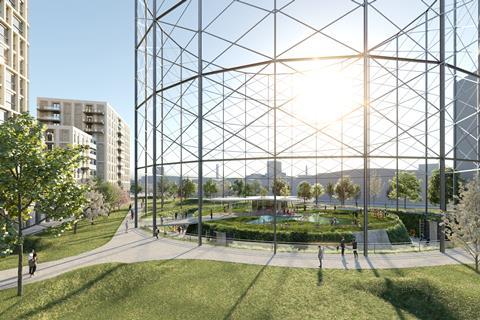 The developer said it had bought the 1.6ha Gasholders site with a view to turning it into a scheme with a development value in excess of £230m.
Proposals for the scheme, which sits in the Greater London Authority's Old Kent Road Opportunity Area, are at an early stage, but the firm said it would retain the existing Victorian-era gasholders on the site, and build hundreds of homes and 50,000 sq ft of industrial space.
The opportunity area has been created to take advantage of the planned Bakerloo Line extension to the Old Kent Road. Southwark Council's Area Action Plan for the area envisages the creation of 20,000 new homes and 10,000 jobs overall.
Avanton already owns two adjacent sites in the area, on which it has submitted plans for over 1,400 homes, including towers of up to 48 storeys, and claims to be the largest investor and developer on the Old Kent Road.
Omer Weingberger, managing partner at Avanton said the acquisition highlighted the firm's commitment to investment and regeneration in the London Borough of Southwark. He said: "The £230 million (GDV) Gasholders scheme will result in a significant contribution to the local community through the provision of homes, a substantial commercial offering and public open space. Our trio of projects will help to spearhead the transformation of Old Kent Road into a new town centre for London."