Developer says it has £500m land fund to buy sites over next two years
Avanton has announced plans for a major expansion into the London build-to-rent sector over the next three years with a plan to invest £500m in building 5,000 new homes.
The investor-developer said its new £500m land fund will target the acquisition of sites across inner London with a view to providing up to 5,000 build-to-rent homes by 2023, which it said will be delivered either alone or via JV partnerships.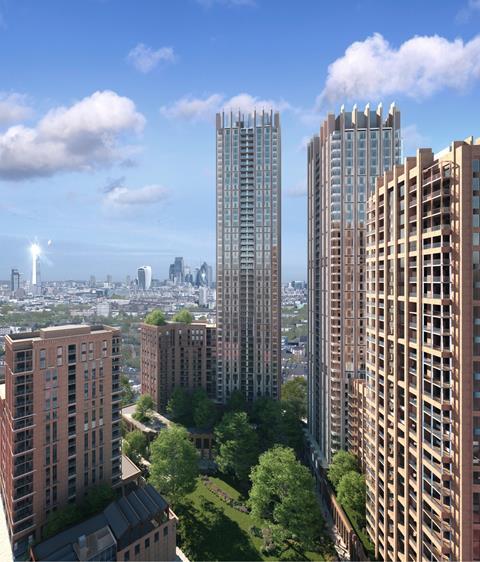 It added that the focus for the fund will be for sites with land values of between £20m and £100m, including those with existing commercial consents which offer the potential for a change of use to residential.
The firm already has a number of large projects in its pipeline, including the £730m Ruby Triangle project on Old Kent Road in Southwark.
The 1,400-home Farrells-designed scheme, which is half build-to-rent, will consist of residential towers ranging from 17 to 48 storeys in height.
A JV between Avanton and ICG was also given the green light in January for a £250m Assael Architecture-designed scheme in Richmond providing more than 450 homes.
Avanton has also recently handed over a 169-home build-to-rent development in Battersea to project partner A2Dominion. The Patel Taylor-designed scheme consists of a pair of buildings of six- and 11- storeys in height.