Private equity owners do not deny reports that northern-based housebuilders are on the market
Housebuilders Avant Homes and Keepmoat have failed to deny reports in the weekend press that they are up for sale.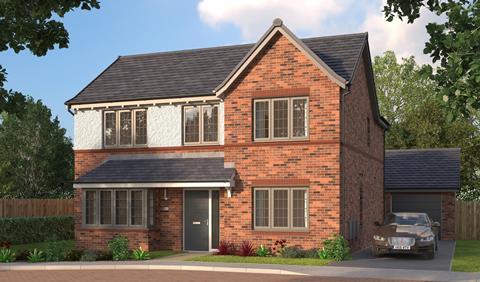 The Mail on Sunday reported that housing contractor and developer Keepmoat, which had revenue of £555m in its most recent whole year accounts to March 2018, had been put up for sale by its private equity owners.
In response to the story, a spokesperson did not deny that it was up for sale and said the firm "remains open to considering all available options".
It was also reported that northern housebuilder Avant Homes, formerly known as Gladedale, is being sold with an expected price tag of £600m. Avant last month reported profit of £17m on turnover of £483m for the year to May 2019.
A spokesperson for Avant also did not deny it was up for sale, and said the firm regularly reviewed its "strategic options and financing arrangements".
Keepmoat and Avant were among a group of housebuilders that ended up in the ownership of Lloyds Banking Group in the wake of the financial crisis and were subsequently bought by private equity consortiums.
Avant was bought in 2014 by Alchemy Special Opportunities, Angelo Gordon and Avenue Capital, while Keepmoat was bought in the same year by Sun Capital and TDR Capital. Neither purchasers were expected to be long term owners of the businesses.
A spokesperson for Avant said the firm had made encouraging progress in the past year and improved its margins. He added: "As you'd expect given the quality of our portfolio, high growth profile and strong trading performance, we regularly review our strategic options and financing arrangements. We remain focused on executing against our growth plan, continuing to expand our business and geographic presence."
A spokesperson for Keepmoat said: "Keepmoat has had a successful financial year end and has exciting plans for growth. As a private equity owned business, Keepmoat Homes remains open to considering all available options, however at this stage no decisions have been made relating to the direction it will take in the future."