Figures from Nationwide show prices rose more than two per cent in the last month
House prices shot up by more than two per cent in April, according to the latest figures from mortgage lender Nationwide, the fastest month-on-month growth since 2004.
The Nationwide's monthly house price index said prices rose 2.1% in April to an average of £238,831, a new record high.
The increase means that the annual growth in prices has now reached 7.1%, putting house prices on course to reach double digit annual growth by June unless there are big drops in prices.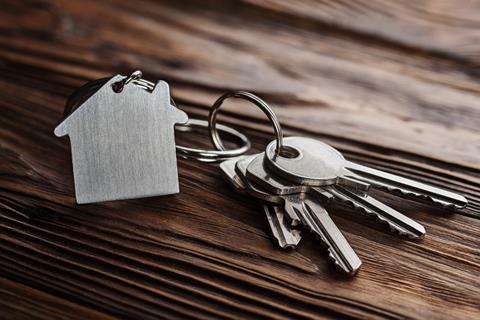 The increase, prompted by the chancellor's March decision to extend the current stamp duty holiday for another six months for some properties, was hailed by agents, describing them as "blockbuster" figures showing the market is "red hot".
However, Robert Gardner, chief economist at the Nationwide, said that while he expected the market to remain buoyant for the next six months, the longer term outlook was much more uncertain. He said: "If unemployment rises sharply towards the end of the year as most analysts expect, there is scope for activity to slow, perhaps sharply."
Gardner added that the Nationwide's research suggested the stamp duty holiday wasn't the prime motivator for people wanting to move house, with shifts in housing preferences after the pandemic more significant.
The figures are the latest evidence of the rebound in the housing market since the start of the year, when prices dropped during the winter lockdown as the original March end of the chancellor's stamp duty holiday neared.
Jonathan Hopper, CEO of Garrington Property Finders said the April price growth was "blockbuster", adding that "Crucially the light at the end of the lockdown tunnel is starting to bring not just buyers, but also would-be sellers, out of the woodwork as people feel more comfortable putting their home on the market."
Nicky Stevenson, managing director at estate agent Fine & Country, said the strong numbers weren't just a reflection of a flattering comparisons against last year's covid lockdown period. She said: "It is what it says on the tin, a red hot seller's market that is going to continue to feel the effects of a hunger for more space, low rates and the looming end of Covid restrictions.
"The market may not begin to unwind until the busy summer season is out of the way."