Homes to replace derelict community centre on the edge of a conservation area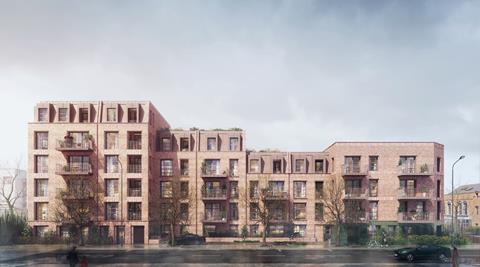 Developer Aitch has been given the nod for proposals to replace a derelict community centre in Poplar, East London with a 65-home residential block.
Tower Hamlets councillors voted unanimously earlier this week to back the planning officer's recommendation to approve the 5,100sq m scheme, which has been designed by Dowen Farmer Architects.
It will be built on the 0.3ha site of the former Langdon Park Community Centre, which has been vacant since its closure in 2011. The building has since fallen into disrepair and has become a magnet for illicit activities including raves.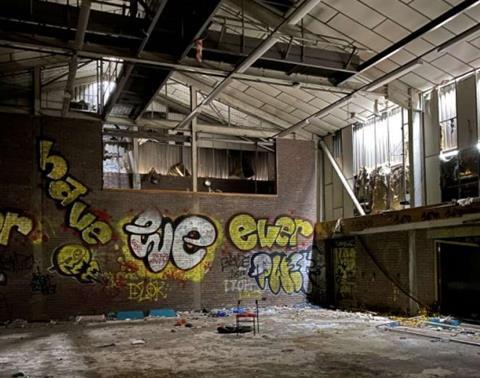 The L-shaped site on Byron Street is partially located in the Langdon Park conservation area, which contains a number of locally listed buildings and the grade II-listed St Michaels Court, a 19th century brick church which has been converted into flats.
The site is also located close to Erno Goldfinger's grade II*-listed Balfron Tower, part of the 1960s Brownfield Estate which also contains Goldfinger's Glenkerry House and Carradale House, both grade II-listed.
Tower Hamlets' planning officer said while Dowen Farmer's proposals were contemporary in nature, they were sensitive to the historic character of the local area and had arisen from a design-led approach which sought to appropriately incorporate characteristic features of the local setting into the development.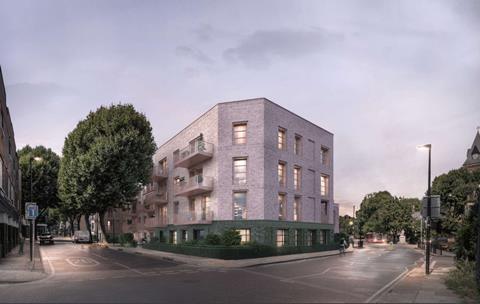 The officer's report added that considerations had been "properly incorporated into the design process to ensure that the proposals compliment the local setting, rather than try to replicate the design of local buildings and otherwise create a pastiche".
The application had received 76 letters in support and four against, with the objectors arguing the six-storey scheme was too tall and that its design would clash with the surrounding Victorian and Georgian buildings.
Those in support said the plans, which will include 11 affordable homes, would rid locals of a long vacant site which was regarded as an eyesore and provide much needed high-quality housing.