Peabody's John Lewis speaks to Jordan Marshall about delivering the Thamesmead regeneration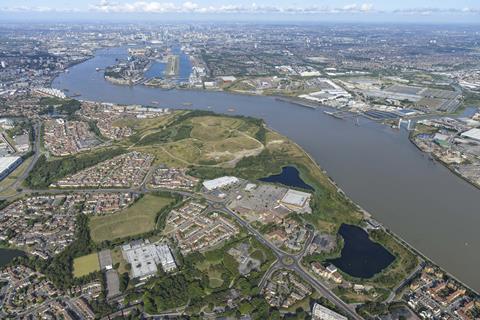 The regeneration of Thamesmead in south-east London is set to see thousands of new and improved homes, enhanced open spaces, improved amenities and a thriving cultural programme.
The scheme, which aims to benefit existing residents and newcomers alike –is being masterminded by Peabody, in partnership with local people and a range of partners including the London Borough of Bexley, Royal Borough of Greenwich, .
This week assorted speakers from Peabody are speaking at The Housing Forum's event to speak about their whole place approach to regeneration. They'll be reflecting on their achievements so far and their plans for the future.
John Lewis, executive director for Thamesmead and group lead for placemaking, Peabody spoke to Jordan Marshall ahead of the event.
John, to start off, could you give us a bit of background on yourself?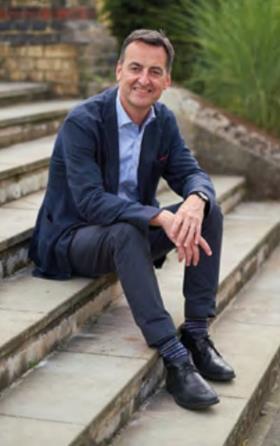 John Lewis (JL): I've been at Peabody since 2016 and I was brought into the organisation to deliver our regeneration programme for Thamesmead. So my background's actually in a new town development and regeneration, having worked in the government and private sectors over the years. I'm from a commercial background, but I did an MA in urban regeneration a few years ago. It broadened my horizons and is probably why I'm doing this job now.
Expanding on that, how did the initial approach for the regeneration come about?
JL: Peabody originally got involved in Thamesmead in 2014. We recognised that Thamesmead needed a really dedicated commitment by the organisation to drive forward our long-term ambitions for the regeneration.
So, in 2016 we set up the regeneration team. Put very simply we wanted to realise the potential of Thamesmead. It was set up as London's new town back in 1967 by the Greater London Council. The idea to create brand new homes for people who were living in very difficult, challenging circumstances in the centre of London, places like Bermondsey and Southwark.
Those developing Thamesmead had huge ambitions to provide new high quality housing, employment opportunities, fantastic leisure provisions and great places for communities to settle.
Those provisions set out back in the late 60s still hold absolutely true for us as well.
There were some challenges to the delivery [of those original objectives] over time that meant we've had to refresh what was planned, bring in a new dimensions and also look forward to release the potential that was originally conceived in the 60s. We're pushing that forward as we continue our 30-year plan for the long term improvement of Thamesmead.
More specifically, how did you decide on the key aims for such long-term and large scale regeneration works and how do you ensure they are delivered upon?
JL:
Thamesmead is effectively the size of the West End of London. So if you can picture that and think how busy that part of London is, and compare to the fact we've only got 47,000 people living in Thamesmead now, there is the physical space and huge opportunities for growth. We recognised very early that you can't do what I would call micro projects. You have to take a whole place approach when you're dealing with something of this scale. So for us, how we went about it is through endless discussions, which continue today, with local people and a range of partners.
We really wanted to understand what would be right for Thamesmead today and also for the future. Through these discussions we ended up creating a long-term plan. Back in 2018, we launched our 30-year plan for Thamesmead, which sets out in the simplest way possible how you deliver change, making sure that this benefits people today as well as for tomorrow.
Often in regeneration it's all about the future and we were really clear that we wanted to improve the lived experience of people who are in Thamesmead now. There are some four generation families living here.The 30 year plan looks at how we can adress all their needs and then what we did is boil that down into a series of consecutive five-year plans, because 30 years of a plan is quite difficult for people to get their head round. Our initial plan for 2018-23 had clear five-year goals that really helped to organise how we focused our work. We've continued to follow these goals for our next plan for 2023-28.
So, what's on for the next five years?
JL: The first five years we've delivered [our aims] and so really it's a case of continuing the momentum. So I would say if you wanted to really simplify it, it's a process of growth and regeneration, while also really investing on a day-to-day basis in the existing fabric and infrastructure of the whole town.
We have five lakes, six parks, 7km of canals and around 280 hectares of green space. These are massive assets to look after which people enjoy on a day-to-day basis now. We have a dedicated team leading the stewardship of Thamesmead itself. Meanwhile, we plan for how we can provide more homes and improve existing homes we already own.
About The Housing Forum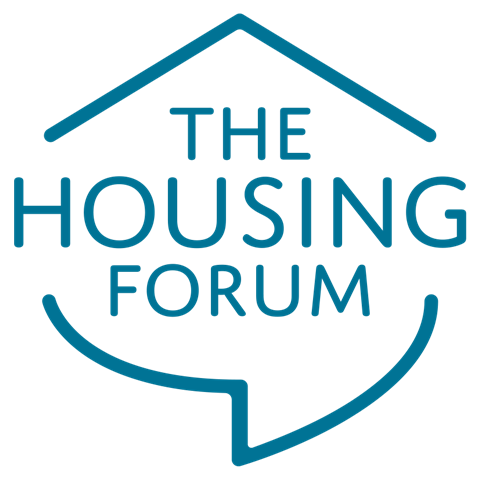 The
Housing Forum
is a powerful business network. It is the only cross-sector, industry-wide organisation that represents the entire housing supply chain, with a growing membership of 150+ organisations from both the public and private sectors, representing £24bn turnover.
The Housing Forum's vision of 'A Quality Home for All' guides the primary purpose – to encourage collaborative solutions that increase the supply and delivery of quality homes through partnership.
How has the social impact approach been decided at Thamesmead?
JL: Organisations across the built environment sector have a huge opportunity to give back and make a difference in their communities. Our work in Thamesmead gives suppliers a great opportunity to do that. Peabody is now providing a 20% social value weighting to our scoring criteria when awarding contracts to suppliers, so we expect more and more benefits to be realised in the years ahead.
In recent years, our partner Durkan who delivered the first phase of redevelopment in South Thamesmead, has provided a range of initiatives to maximise social value, including the delivery of construction training, apprenticeship and employment opportunities for residents; support for community appeals, financially and with IT equipment; and refitting a disused building in Thamesmead to house the charity Youth Build Ventures UK. In turn, Youth Build Ventures are in a really strong position to deliver their work to support people into construction. Last year they helped 51 young people gain essential skills and qualifications, with 10 graduates offered full-time employment.
Of course, there are all kinds of ways of improving and measuring social outcomes in Thamesmead – from getting people involved in new opportunities across the town, encouraging local people to lead their own community projects, delivering community-led neighbourhood improvements or putting in place a wide range of cultural events and activities to help make life better for people living here. We reflect on many of our key achievements in our latest Thamesmead Plan 2023-28, which we launched earlier this year. Just last month, for example, we welcomed more than 8,000 people to the annual Thamesmead Festival, planned and programmed in collaboration with local people. As well as showcasing local talent, the event provided space for community groups to talk about their work and more than 50 businesses to trade.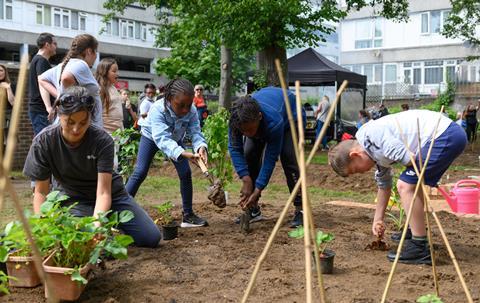 What would your key piece of advice be to others attempting large-scale regeneration?
JL: I think you need to look at how a place works today and why "you" think there is a need for regeneration. I think if you can really answer that and answer it with absolute clarity, not from you personally, but with stakeholders' views, you've got a really strong foundation to take something forward. As an example, we were one of the first organisations to deliver the Mayor of London's resident ballots.
We did a ballot where we basically said, "Do you support the regeneration plans for South Thamesmead?" and we had 71% support, which is a huge majority. And I think the reason that was so positive was because we haven't just said: "We know what needs fixing. Therefore we're here to tell you how we're going to fix it. That, I would say, is possibly the most inappropriate way of undertaking any form of regeneration or change. Our view was let's hear what people think, and then let's build a plan around that.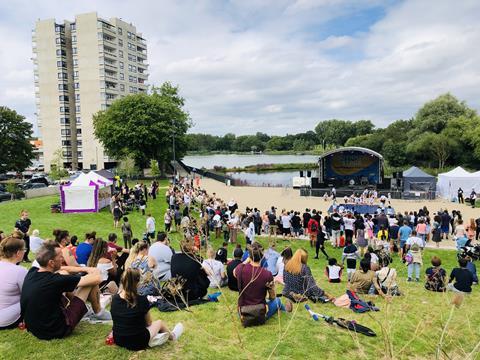 You have said that Thamesmead is a whole-place regeneration effort that involves certain projects. One of those projects is South Thamesmead, what is the story so far there?
JL: We're building new quality homes across the town, including South Thamesmead, which is a mixed use development of up to 2,800 homes across a seven-phase masterplan. Our first phase, facing on to Southmere Lake, forms the civic heart of South Thamesmead. It includes 534 new homes, a new public square, new library with community facilities, commercial space for shops, services and cafes, and outstanding public realm. It was really important to us to get this infrastructure set up from the outset.
Groundworks have now started on our second phase on the neighbouring site, where we'll be providing 329 new homes. Phases three to seven includes plans for up to 1,950 homes close to the Elizabeth Line. There'll also be up to 3,225 square metres of commercial floor space and enhancements to public open space.
What is the approach for rehousing residents for South Thamesmead?
JL: As with previous phases, we'll be providing high quality, energy-efficient, affordable homes for local people, alongside much-needed additional homes to help address the housing shortage in Bexley borough. Thamesmead has strong communities, and we want to ensure people living here can stay together. We've therefore offered all Peabody tenants and resident homeowners on the estate a new home in the neighbouring new development. We've already delivered brand new social homes for hundreds of local people, with the average rent for a 2-bed home being £101 a week. We're also making sure that homeowners will be able to move at no additional cost as part of our shared equity offer.
What are some of the headline topics the Peabody team will discuss at the Development Partnership Forum?
The history of Thamesmead.
Our approach to masterplanning and enabling works for South Thamesmead.
Our approach to placemaking – with a focus on culture, landscaping & placemaking and community support
We will also be leading two tours following the session. One will look at the recently completed phase 1 and surrounding area, and the other will look at some of the community initiatives in the area. Both tours will include a walk through the existing estate where we have planned future phases of regeneration.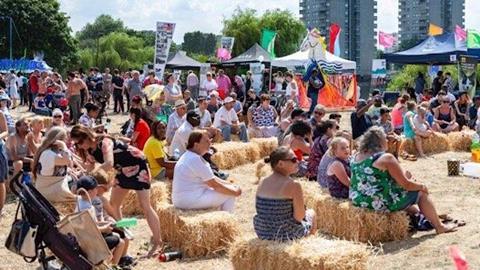 What would you most like The Housing Forum members to walk away understanding about Thamesmead?
JL: It's going to take a long time to realise Thamesmead's potential, but think what an opportunity this is. But we can be here for the long term to develop, change and improve the town and I think that's a big message. So often projects and programmes are affected by government flavours of the month, or changes in government or things that have to be done in three-year chunks. Here, we can take a long-term approach. That is so important and something I think the industry should be doing more of it, if it can.
How do forums like the Housing Forum and Forums Development Partnership Forum support your organisation's projects?
JL: This might sound glib, but for me I think working with any other organisation in the same arena is always helpful. Learning from others is massively important and I think any forum will always end up with networking opportunities to learn from others. So we're always pleased to get involved in this sort of thing, whether it's in in the UK or perhaps even further afield. [There are opportunities] to learn from our European partners as well.
Development Partnership Forum - Thamesmead in partnership with Peabody
The Housing Forum's third Development Partnership Forum of the year held in Thamesmead with Peabody will also include a walking tour of the area.
The third Development Partnership Forum in 2023 will cover the latest development and regeneration at Thamesmead and plans for the next phase of the Masterplan. A walking tour is also included and this will end at Abbey Wood station on the Elizabeth line.
9.15am: Registration and Networking
9.30am: Welcome to the Development Partnership Forum - Shelagh Grant, Chief Executive, The Housing Forum
Housing Market and Policy Update - Anna Clarke, Director of Policy and Public Affairs, The Housing Forum
Special Feature on Thamesmead
9.45am –10.10am: Introduction and Story of Thamesmead
10.10am – 10.45am: Master Planning and Delivery
Master planning, enabling works, technical and environmental challenges and future phases
10.45am – 11.15am: Coffee Break
11.15am – 11.45am: Building Sustainable Communities
11.45am: Comfort break
12.00pm – 1.00pm: Walking tour from The Nest concluding at Abbey Wood Station on the Elizabeth line at 13.00.
1.00pm: Development Partnership concludes
Housing Today is proud to be the media partner of The Housing Forum