Solar glazing technology that creates power onsite, robots at the ready to install flooring insulation and the smallest (and quietest) ground source heat pump — Housing Today shines a light on all the products featured at the Building Centre's Retrofit 23 exhibition
The Retrofit 23 exhibition, which launched at the Building Centre in London, has been exploring the factors necessary to achieve an accelerated delivery of domestic retrofitting at different scales.
The exhibition features a range of products focused on improving the performance of a home — bringing economic, social and environmental benefits. From the smallest ground source heat pump to floor installation installed by robots, below is an overview of all the products currently on display.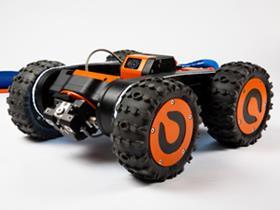 Q-Bot
Underfloor insulation to keep you warm, reduce your bills and improve your home's energy performance. Installed by a robot for added convenience.
According to the team, floor insulation by Q-Bot is where construction and retrofitting meet the 21st century, with robust technology and digitised processes.
In a typical home, 20% of heat escapes through a suspended timber floor, leaving your home draughty and uncomfortable while you waste energy and money heating cold rooms.
Q-Bot uses robots to spray insulation under the floor in a bid to reduce heat loss and contribute to a happy and healthy home.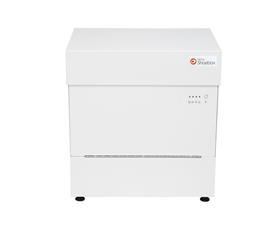 Kensa's Shoebox
Kensa's award-winning Shoebox ground source heat pump series — featuring the world's smallest and quietest ground source heat pump — was pivotal in introducing large-scale ground source projects within the social housing retrofit sectors.
The small-but-mighty product embodies advanced ground source heat pump technology in a very compact package.
Designed to be installed inside the home, typically a kitchen or airing cupboard, Shoebox generates heat at the point of use, meaning no plant room, no distribution heat losses and no overheating.
Providing both space heating and hot water, each heat pump offers independent heat and billing (so no need to split bills) while acoustic hoods and single vibration isolation reduce noise levels.
According to the manufacturer, the product has revolutionised heating specification in flats, achieving carbon reduction and SAP targets, and reducing fuel poverty.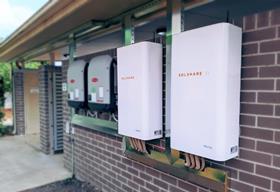 SolShare by Allume
SolShare technology connects multiple flats in the same building to a single rooftop PV solar system.
The hardware is added to a traditional solar system to enable it to be connected behind the meter to multiple apartments. The installation requires no changes to standard metering infrastructure and can be installed on both new builds and retrofit apartment buildings.
According to the team, the product achieves a significant reduction in grid energy use because it delivers each flat's solar energy when they have demand, maximising solar consumption and bill savings.
SolShare can be installed by traditional solar installers after basic online training, meaning it can be included in tenders.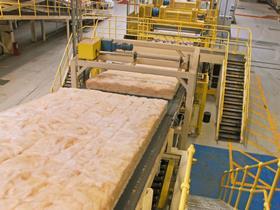 Knauf Insulation
Knauf Insulation offers sustainable glass and rock mineral wool insulation solutions, including loft roll systems. With more than 40 years of experience in the industry, it is one of the fastest-growing and well-known names in the insulation sector.
The team employs more than 6,000 people and has 28 manufacturing sites in 15 countries, with a turnover of €2bn. In the UK, the company employs approximately 600 people at its manufacturing plants in Cwmbran, Queensferry and St Helens.
Knauf Insulation's mission is to challenge conventional thinking and create innovative insulation solutions that shape the way we live and build in the future, with care for the people who make them, the people who use them and the world we all depend on.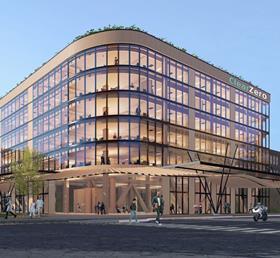 ClearVue Technologies
ClearVue Technologies has created a solar glazing technology solution that generates renewable power onsite. The PV Insulated Glass Units integrate photovoltaics into facades, windows, skylights and curtain wall applications — improving buildings' energy efficiency and ultimately helping to reduce overall carbon emissions of the built environment.
The team's smart technology has changed the way glass can be used in its applications, where it is no longer simply a component of construction, but now also a renewable energy source.
The technology allows visible light to pass through a pane of glass, while the invisible wavelengths of light are deflected to the edges of the glass where they are converted into electricity. As a result, the product can transform a glass building into a massive solar panel, generating power where it's needed and reducing power transmission requirements across large distances.
According to the manufacturer, the technology is cost-effective, environmentally friendly, and provides a sustainable and innovative new power generation capacity. ClearVue PV also has the potential to add efficiency to automobiles, public transport, agriculture and mobile electronic devices.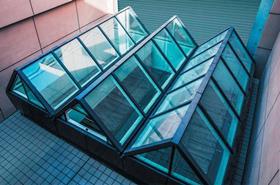 KingsRock Joinery
KingsRock Joinery can Retrofit existing windows with its Timber Secondary Glazed unit using the LandVac Ultra-slim Vacuum Insulated Glazing (VIG) to improve both acoustic and energy performance.
Unlike other VIG technologies, Landvac offers a low-temperature sealing technology and has successfully solved the problem of tempered glass annealing during production, ensuring a higher vacuum and longer service life.
The secondary glazed timber window can be fitted where existing windows cannot be replaced or re-glazed whilst maintaining the visual aesthetics required for historic and listed buildings.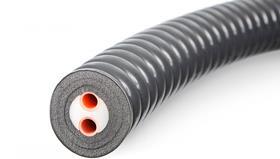 Artevo by REHAU
REHAU provides solutions for residential and commercial construction, including radiant floor heating, PEX plumbing systems, trenchless pipe technology and renewable energy systems.
The company's products combine British design trends with German engineering, which can be seen in the sustainable window, Artevo. According to the manufacturer, the window boasts excellent thermo-acoustic properties, a result of combining minimum use of resources with maximum performance.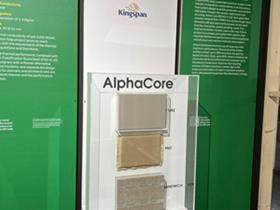 AlphaCore by Kingspan
AlphaCore is a microporous silica insulation board with a hydrophobic core, which hopes to offer a thinner alternative to traditional insulants.
Kingspan recently acquired the Calostat business from chemicals company, Evonik, headquartered in Germany. The transfer to the Kingspan Insulation portfolio of products is currently underway.
The Calostat range of products will be rebranded under the new name of AlphaCore.
According to the manufacturer, the thermal performance, combined with a Euroclass rating of A2-s1,d0, will not only provide designers with a thinner alternative to traditional insulants but also expand the design possibilities for planners and architects who are looking for both thermal and fire performance in one solution.

Housing Today alongside sister titles Building and Building Design is proud to be a media partner of the Building Centre's exhibition, Retrofit 23: Towards Deep Retrofit of Homes at Scale.