Founder of KP Acoustics Group, Kyriakos Papanagiotou addresses the acoustic considerations that property developers should be aware of with the rise of micro apartments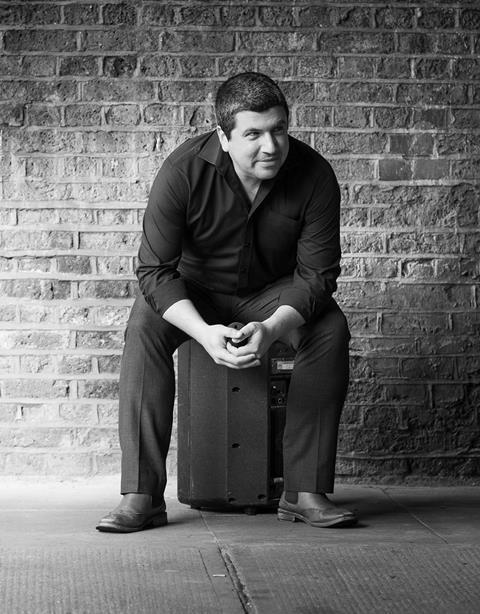 The world's cities have become significantly more expensive places to live and the situation has given rise to an eclectic mixture of living solutions. One concept that has gained momentum in recent years is the micro apartment.
As the name suggests, micro apartments are considerably smaller than your average studio flat. These single-occupant apartments combine all the amenities you would find in a traditional studio flat into a much smaller footprint, often with additional communal spaces to offset the drawbacks of such a small living environment.
For developers, the attraction is that these apartments often command higher rental prices on a cost-per-square-foot basis. The challenge, however, is ensuring these novel solutions are designed with both acoustic and aesthetic aspirations in mind.
Below are some important considerations I have learned along the way to ensure the best acoustic design for micro spaces.
These single-occupant apartments combine all the amenities you would find in a traditional studio flat into a much smaller footprint
The level of sound insulation between habitable areas is important when it comes to a development's acoustic identity.
This was the case for the development of a hostel in London that consisted of Japanese-style sleeping pods rather than studios.
With poor sound insulation between residences being the most common reason for noise disturbances in the UK, the challenge was to ensure that the spaces were designed with the correct materials to sufficiently insulate the pods and limit disturbances.
The materials chosen included proprietary plasterboards, decoupling elements such as resilient bars, isolating resilient strips, resilient collars and fire batts for service penetrations as well as void barriers for all junctions.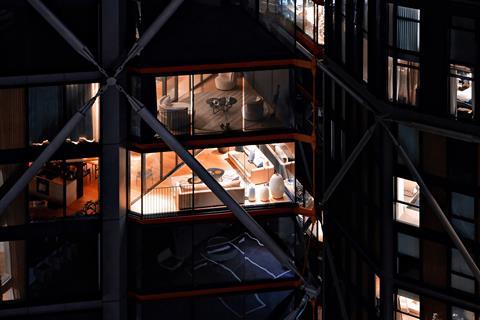 In micro apartments, you may need to limit the transmission of noise, particularly if the building is housing noisier communal areas.
One of our clients designed a co-living/co-working space in Canary Wharf, consisting of small studios for young professionals. They commissioned us to consult on the building's acoustic identity.
Our main challenge was to ensure a high airborne insulation performance for separating walls, in other words, to prevent domestic noise from travelling through studios with the minimum possible party wall build-up. The depth of the partitions needed to be as thin as possible due to the impact on the size of the habitable areas.
Other technical challenges included upgrading the sound insulation between areas such as an internal swimming pool and studios, or plant rooms and adjacent studios, which is another vital acoustic consideration for micro apartments.
This was achieved with more bespoke solutions that entailed hybrid walls and other design features such as vibration isolation of plant units. Hybrid walls are non-standard compared to systems often shown in suppliers' books such as British Gypsum White Book.
These hybrid systems take advantage of basic acoustic principles such as decoupling, mass and absorption to provide a higher level of sound insulation. Moreover, in order to ensure that structure-borne sound is mitigated, all plant units which are adjacent to habitable areas are installed on isolation springs - an exercise that combines vibration theory and streamlines it against architecture.
In micro apartments, you may need to limit the transmission of noise, particularly if the building is housing noisier communal areas.
Acoustic considerations are heightened in cities due to the surrounding sources of noise, whether it be groundborne or ambient. In London, vibration caused by the underground may be problematic if you are trying to convert a basement into a new apartment as vibrations from underground trains travel through a building's structure and translate as audible noise.
The solution would be different to that prescribed for isolating the vibration caused by weight drops in a gym. Equally, specifying the correct glazing to keep out ambient noise from surrounding traffic and nightlife is crucial, especially in built-up city districts.
An acoustic specialist will be able to detect the most dominant frequencies in the specific area of development and recommend glazing that reduces those disturbing frequencies to provide an overall internal noise level that meets all building standards, as well as the client's requirements. Examples include double glazing with cavities filled with a gas such as argon, or secondary glazing as a booster to primary windows.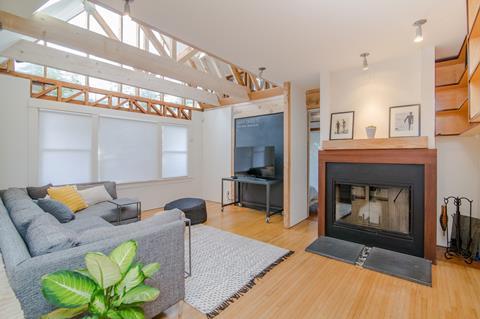 Identifying the source of vibration or noise is more challenging when repurposing an existing building. However, acoustic considerations should still be a priority from the outset.
If an office block is being converted into a series of micro-apartments with a communal bar and gym, it will likely have a different acoustic identity and noise and vibration problems are more likely to occur.
Unfortunately, the type of scenario described is more likely than a situation where developers have the luxury of building from scratch. There simply isn't space for many newbuilds in our most popular cities, especially within desirable locations.
As demand for property in prime urban spaces looks set to continue, innovative solutions such as micro apartments will continue to be explored and acoustic considerations should be factored into these solutions.
Postscript
Kyriakos Papanagiotou is the founder of acoustic consultancy KP Acoustics Group