Milbank Concrete Products discusses what the regulations are, what they mean for firms, and how WarmFloor Pro contributes to meeting the regulations
Announced last year, the changes to Part L (Conservation of fuel and power) of UK Building Regulations aim to improve the energy efficiency of new and existing buildings as outlined within two new Approved Documents: Part L, Volume 1 for dwellings and Part L, Volume 2 for non-domestic buildings.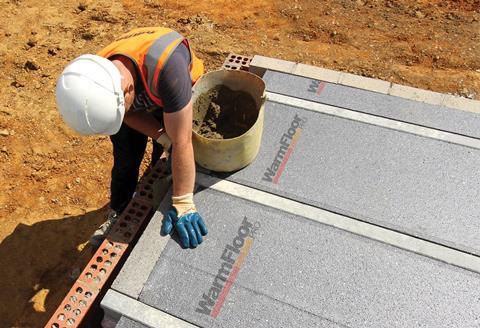 The changes follow the UK's pledge to reduce its greenhouse-gas emissions to net zero by 2050.
The new regulations, which officially came into effect on 15 June 2022, will now require higher performance targets on all residential property builds and extensions, with further, more stringent regulations due to follow in 2025 as part of the government's Future Home Standard.
This is an essential steppingstone to ensuring new homes are capable of reaching net zero when the grid decarbonises.
The key changes
While these changes will have significant implications for the industry and people looking to build, extend or renovate their homes, essentially the new changes to Part L are to reduce carbon emissions by 31% for new homes through a set of reformed insulation and air tightness requirements.
The new regulations will be looking at three key metrics:
Primary energy target - a new metric, influenced by fabric and fuel
Carbon emissions - influenced by fabric and fuel
Fabric energy efficiency standard (FEES) - influenced by fabric only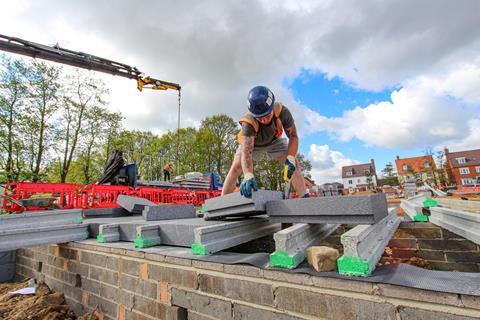 All new homes will be assessed under an updated Standard Assessment Procedure (SAP) and calculated using the new SAP10.
This is a government approved software which sets notional insulation requirements and a new target primary energy rate.
There are no set requirements on how to achieve the new efficiency targets and it will ultimately be the responsibility of the housebuilder to ensure that the design and build quality, i.e., minimising air-leakage and thermal bridging, is in compliance with the new U-values (energy lost).
The updated nominal U-values for domestic and non-domestic wall and floor properties are set out in the tables below.
Domestic
| Application | New Build (Notional Specification) | Existing Building – Extension | Existing Buildings – Refurbishment |
| --- | --- | --- | --- |
| Wall | 0.18 | 0.18 | 0.30/0.55 |
| Floor | 0.13 | 0.18 | 0.25 |
Non-domestic
| Application | New Build - Best Starting Point (Limiting U-Values) | Existing Buildings - Extension | Existing Buildings - Refurbishment |
| --- | --- | --- | --- |
| Wall | 0.26 | 0.26 | 0.30 / 0.55 * |
| Floor | 0.18 | 0.18 | 0.25 |
* A U-value of 0.55 W/m²K is used for cavity insulation and 0.30 W/m²K for internal or external wall insulation.
A better solution
All of this may look complicated, but for builders, essentially the goal here is to find improved materials which reduce the amount of energy lost without driving up build costs.
To contribute toward these updated U-values, leading precast manufacturer Milbank Concrete Products have introduced WarmFloor Pro insulated concrete flooring (ICF) to help housebuilders achieve higher performance targets while minimising labour and cost.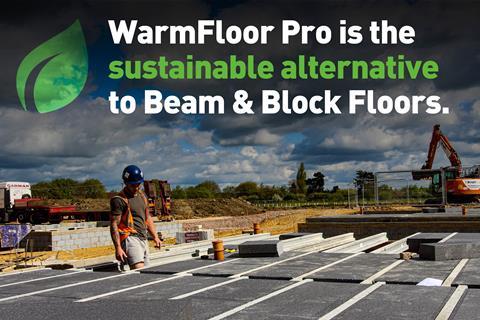 Traditional beam and block flooring includes a layer of insulation, but updated regulations will mean builders will need to improve on existing values which may require extra layers of insulation, potentially impacting on the space required for insulation and the build design.
Additionally, increasing the amount of insulation and the quality of the install may require additional, or more skilled personnel on site, all of which could significantly impact the cost of the project.
WarmFloor Pro works by combining rigid insulation modules (EPS blocks) manufactured from lightweight closed-cell expanded polystyrene which is then laid in between Milbank's pre-stressed concrete beams (either 155mm or 225mm deep) and finished with an EPS top sheet, membrane and concrete screed.
This new flooring alternative offers a range of benefits to those looking to improve their thermal performance and overall primary energy target for new homes and extensions.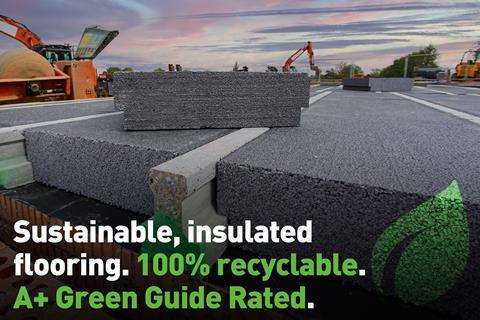 Benefits include:
Fully certified
A+ Green Guide rating
EPS infill block and top sheet
U-values as low as 0.07W/m²K
SAP PSI Junction Values of 0.16W/m²K & 0.32W/m²K
Supply only or supply and installation available
For more information about WarmFloor Pro, download the digital brochure or speak to an expert at Milbank Concrete Products.
Delivery & compliance
The new level of scrutiny introduced by the revised Part L indicates a clear regulatory shift towards measuring a home based on its as-built performance, rather than its notional design.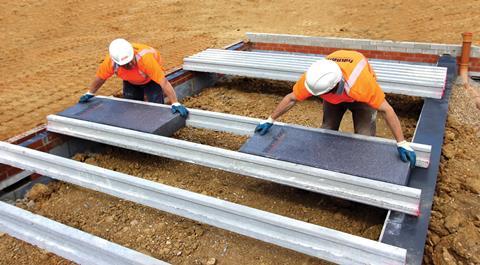 The government have also stressed that these new regulations are in preparation for a further 75% reduction set to be introduced by 2025 by the Future Homes Standard.
As we move forward, it is likely that the emphasis will continue to be on reducing emissions through improvements to the overall fabric of the building itself, encouraging builders to embrace high-performance, energy-efficient building materials and technologies, rather than offsetting waste with clean energy.
Builders are encouraged to work closely with a local Energy Performance Certificate (EPC) assessor (find one here) and their suppliers to ensure delivery of the new regulations.
Builders will also need to demonstrate compliance of the new parameters using a new Buildings Regulations England Part L (BREL) report.
Two BREL reports must be submitted for a new build:
Design stage BREL – outlining the potential to meet its target rates
As-built BREL – showing that the target rates have been met.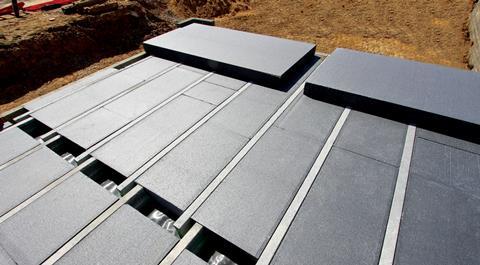 As part of the as-built BREL, builders will also be required to supply photographic evidence of the key stages during construction, proving thermal continuity and quality of insulation.
While the regulations are tightening, the clear takeaway is that there is no single way to comply. Each build will require different approaches and builders will have to decide on the ideal balance of fabric and technology to meet Part L requirements and suit their own priorities.
The takeaway

Milbank Concrete Products are passionate about supporting the government's sustainability goals and are committed to playing a leading role in improving the sustainability of the construction industry, providing new solutions and technologies, and driving change.
They have already taken great strides in their own path to net-zero by adopting 100% HVO fuel in all their machinery, installing solar panels and committing to zero waste to landfill.
Their expert team are available to help you meet your carbon goals. Speak to one of their experts for advice and a free no-obligation quote.
You can also find out more about their WarmFloor Pro solution on their website or by downloading the digital brochure.