Allan Binns, architectural director at Ryder Architecture gives a principal designer's view on embracing a safer future
Four years on from the Grenfell Tower disaster, there is growing concern that little progress has been made with Building a Safer Future. Recent reports in June suggest that an estimated 700,000 people are still living in buildings with external combustible materials.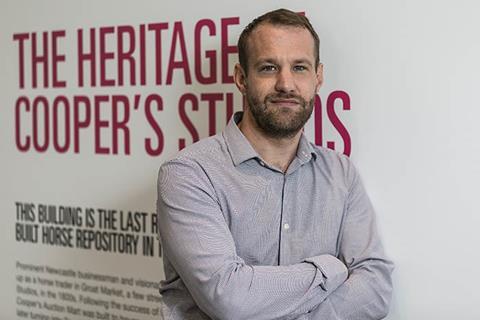 Of course, while the narrative surrounding the Grenfell Tower disaster is inexplicably sad, it is also not the only recent fire affecting a high-rise residential block. Earlier this year, over 120 firefighters were called to New Providence Wharf in Blackwall to tackle a blaze in one apartment but which spread to the external façade of two adjoining flats in a 19-storey tower block. Although there were no fatalities, the incident provided an urgent reminder of the potential fire risk in high-rise buildings.
While the remediation of dangerous cladding systems has been disappointingly slow, there has been some notable legislative changes made to improve fire and building safety, with several more on the way.
In December 2018, the Government enforced a ban on the use of combustible materials in the external walls of residential buildings over 18m tall. While this embargo has addressed some of the immediate concerns around fire safety in new buildings, it is well understood that – as urged by Dame Judith Hackitt in Building a Safer Future, Independent Review of Building Regulations and Fire Safety: Final Report – a radical rethink on the industries fire and building safety procedures is still needed.
Most of the proposed wholesale changes were presented in the Building Safety Bill (BSB), the draft of which was published in July 2020. When enacted, it will usher in a new, more stringent set of rules for high-rise residential buildings over 18m, providing increased scrutiny to the way they are designed, constructed, and managed under occupation. At each of these three stages, the BSB will look to make clear who is responsible for managing potential risks and what is required to move to the next stage, enabling a 'golden thread' of vital information to be gathered over a building's lifecycle.
Significantly, it is expected that the new legalisation will place an enhanced set of duties on the principal designer, increasing their responsibility for ensuring fire and building safety. With the extended role requiring additional skills and competencies, there is an expectation that it will best be fulfilled by an organisation rather than an individual.
On joining Ryder three years ago, it was refreshing to find an architectural practice who not only identified that they as lead designer, were best placed to assume the principal designer role, but that the practice had proactively anticipated and considered how they might fulfil such a role, considering their collective existing skills, knowledge, and experience. This approach closely mirrored the foundational steps of the Health and Safety Executive's plan for implementation - working towards the goal of the lead designer, assuming the principal designer responsibilities automatically.
To support companies with these changes, thought leading groups including the Association of Project Safety (APS) and the Designer's Initiative on Health and Safety (DIOHAS) and Turner & Townsend have skilfully devised and hosted a wealth of presentations and webinars to create awareness of the changes and promote dialogue in the industry.
However, having attended many of these events over the past year, it is with a heavy heart that I sense the industry's general reluctance to embrace what is coming.
While the BSB was published in draft to create space for scrutiny, it is all too often that we find the Q&A sessions at such events being dogged with scepticism. The message of improving building and fire safety – so that people will be, and will feel, safer in their homes – is reduced to an indeterminate discourse on semantics.
Why is this? I would reflect that for many of us involved in the principal designer role – and particularly for those who transitioned from the CDM coordinator post – there is feeling of déjà vu.
Since the inception of the CDM Regulations 2015, there has been a perceived lack of clarity, particularly with regards to the responsibilities, competency requirements and ultimately the liability associated with the principal designer role.
This well-storied stigma has seen many architectural practices and other types of lead designer shy away from the role, or at best outsourcing to a third party - negating the spirit of the regulations. The principal designer is best understood as the designer with control over the pre-construction phase of the project.
In the wake of recent tragedies, we cannot allow the BSB and the subsequent legalisation to suffer the same fate. Indeed, it is time to put our reservations aside, to lean into conversations and simply ask, how can we all be a part of making our buildings safer?