Catherine Kennedy, head of development and head of housing & regeneration for Property at Forbes Solicitors, considers whether housing shortages will accelerate planning reforms in 2022
As recently reported by Housing Today, building control numbers from the Department for Levelling Up, Housing and Communities for the third quarter of 2021 showed a 5% decline on housing starts, compared to the previous three months.
Shortfalls in new housing are further highlighted in a new report - Meeting Housing Demand - published by the House of Lords Built Environment Committee. This shows 194,000 new homes were built during 2020/21, which is below the government's annual target of 300,000 new builds. The report also considers whether targets for one million new homes by 2024 will be sufficient to meet demand and address future market trends.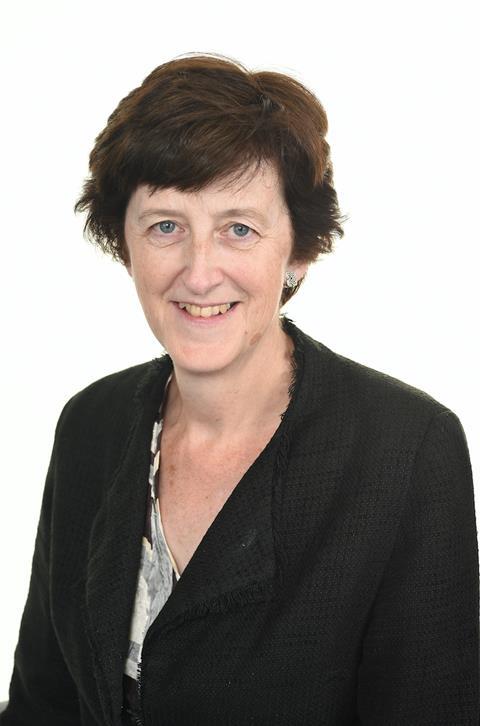 Understandably, much analysis of the number of new homes revolves around challenges facing the whole housing sector. From labour scarcity caused by covid and the UK's departure from the EU, through to rising raw material costs and supply chain delays, there have been persistent problems making it increasingly difficult to start and complete new builds.
Addressing these issues could help improve construction levels and frequency, especially in the short and medium-term. However, a longer-term solution for advancing the build-speed of new homes is more likely to be achieved through changes to the planning system and it's this that could prove a seismic change for the housing sector in 2022 and the coming years.
A cloud of uncertainty
In August 2020, the government published its Planning for the Future white paper. This included a series of proposed planning reforms, which were based around three pillars:
Planning for development
Planning for beautiful and sustainable places
Planning for infrastructure and connected places.
It's envisaged that by focusing on these three areas, that the planning system can be effectively reformed to strike a balance between advancing construction and sustainability. Put simply, the aim is to satisfy growing demand for new homes, while still encouraging sustainable, beautiful, safe and useful developments.
The white paper recognises this is no small task and planning reforms proposals are ambitious. A foreword from the prime minister includes powerful language and statements such as "radical reform unlike anything we have seen since the Second World War and claims it is time for a whole new planning system for England. Arguably, this has had as much adverse impact on the progression of new housing developments, as the effects of supply chain uncertainty and the escalating costs of materials.
Not a great deal has happened since the proposals were published in August 2020, which has created a cloud of uncertainty amongst developers, contractors and housing associations. They are already facing intense cost pressures and continuously trouble shooting to keep projects on time and within budget. Investing in new plans and projects, which may require reworking in line with a complete overhaul of the planning system is an expensive risk they'd prefer to avoid. A growing realisation of this situation could soon turn planning reform proposals into active polices.
Changes and clarity are coming
The Planning Bill was due to go before parliament last year and, in theory, would have tabled many of the planning system changes outlined in the Planning for the Future white paper. These included the introduction of a zonal planning system, which would have classified land into three zones for either growth, renewal or protection.
Other expected changes included a public consultation process that would focus on the three zones, rather than inviting individual comments on each separate planning application. Alongside this, there was a proposed digitisation of the planning system and a new infrastructure levy to replace Section 106. The latter would empower local authorities to establish levies locally.
The zonal proposals proved extremely contentious, and the Planning Bill was put on hold by Michael Gove, when he took over the housing secretary role. He has apparently ordered a rethink of the entire Planning Bill, leaving many throughout the sector second guessing exactly what proposals will be brought forward from the white paper and the implications of these for new build projects.
It is near impossible for people outside of government to accurately predict what the revised Planning Bill will cover, when it is put before parliament this spring. There is more certainty though that there will be clarification about how the planning system will be reformed and when. There are increasing demands for affordable homes amongst first-time buyers and social tenants and a growing urgency for housing provision that meets the needs of an expanding ageing population.
A government coming under intense scrutiny realises that building quality homes more quickly is a way to relieve housing pressures and win favour amongst voters and influencers. It would be extremely surprising if the Planning Bill does not embrace in some form the proposals set out in the Planning for the Future white paper, despite the housing secretary's suggested rethink, and for the Bill to definitively outline changes to encourage the advancement of house building projects.
Housing developers and contractors are best placed keeping a keen eye on the Planning Bill and then quickly understanding exactly what it means for existing and new projects.