No matter what kind of construction or building trades you're involved in, there are undoubtedly piles and piles of regulations and legislation that dictate how you work, what you do, and how you respond when something goes wrong.
Let's take a closer look at why we have building regulations, how they have changed and evolved over time, how they might impact how you get the job done, and how construction technology can help.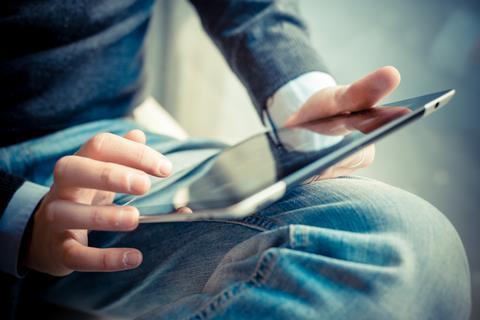 Part L compliance
Part L, or Document L as it's also known, is a relatively new addition to the building regulations, having come into force in June 2022. Part L is a guideline for fuel and power conservation in buildings. It is designed to help the UK government plan to reach net zero as soon as possible, and it applies to both new builds (Part L1A) and renovations (Part L1B.)
Not only must companies design and build according to Part L recommendations, but compliance must also be documented on paper and photographically throughout the construction process.
Developer Remediation Contract
One of the biggest challenges facing the built environment in complying with all of the regulations mentioned here and others is that new construction is only a tiny fraction of the buildings.
One way that the government hopes to bring all of these buildings up to standard (eventually) is through the Developer Remediation Contract, which is an agreement with 49 prominent developers to go back to projects that are taller than 11 metres, and that they have completed over the past 30 years and bring them all up to modern standards.
What the Contract includes:
The primary focus of the contract is safety, so the focus is on life-critical fire safety issues. In other words, where highly flammable materials have been used, they will be replaced. However, the contract does not include other substandard materials or even those that might be failing for other reasons.
Developers who are party to the contract must obtain PAS 9980 assessments for external walls, with a focus on fire safety.
Buildings are to be inspected and assessed internally, using a variety of current standards and regulations to identify fire safety hazards that should be addressed.
As part of the developer remediation contract, developers will cover the direct costs of remediation where deemed necessary, but not indirect costs like security and alarm upgrades.
Building Safety Act
The final big recent change to building regulations that we're going to cover is the Building Safety Act.
This Act was created to ensure that new buildings in the UK must legally meet the fire safety standards set out in the Act and various documents and regulations cited in the Act.
Like many of the other pieces of legislation and regulations in this guide, this Act was heavily influenced by the Grenfell Tower fire and the events that have happened since.
The Act is far-reaching and includes not only additional responsibilities for building safety management but also education and certification requirements for people designing and constructing these kinds of buildings, mandating better and clearer guidelines and regulations and involving building residents in the safety management process.
The Building Safety Act also assigns personal responsibilities for building safety failures. This means that companies that own buildings, developers that build them and various other stakeholders will face personal penalties and legal action if another disaster like Grenfell were to happen again.
How can technology help?
There's no denying that updates to building regulations are necessary and that they improve the buildings we all live and work in. However, it can be a big job to stay on top of new and changing regulations and how they impact our own piece of the construction puzzle. Fortunately, modern construction technology offers some solutions that make it a little easier to adopt new regulations and maintain compliance.
Viewpoint Field View offers an out-of-the-box solution for regulations such as Part L, through its ability to capture geo-located photographic evidence and supporting information in a paperless format for storage throughout – and beyond – a project's lifecycle. With its audit trail functionality, the system gives full data accountability with is vital for maintaining a golden thread of information.