Esther McVey rounds on architects and planners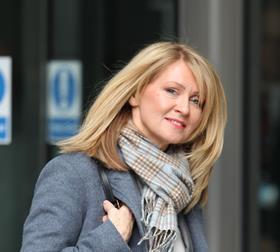 Housing minister Esther McVey has accused architects and planners of "scarring" towns with new homes that have no regard to what people actually want to live in.
In a foreword to a collection of essays on how to build beautiful homes published by right-wing think tank Policy Exchange, McVey said beauty had been neglected in policy-making, allowing "too many of our proud towns to be scarred by architects and planners who have no regard for what local residents want".
The publication comes in the wake of the interim findings of the government's Building Better Building Beautiful commission, and following the announcement last week that the government will publish a national design guide to increase design standards.
Prime minister Boris Johnson spoke of the nation's "duty to build beautiful homes that people actually want to live in" in his first speech on taking office. However, critics say the government's moves to deregulate the planning system, particularly with the introduction of wide-ranging permitted development rights, have made the quality of new build housing worse.
In her foreword, McVey said modern methods of construction will have a pivotal role in "ushering in a new era of housebuilding quality and design."
However, while rounding on architects and planners, she chose not to criticise traditional housebuilders and developers. She said: "This report makes clear … that landowners and developers have an essential role to play. They are often tarred with the same brush, but the truth is that there are many homes being built to a brilliant standard", and that she would aim to make it easy for them to build beautiful places.
She added that everyone in the UK "should be able to expect a beautifully designed home in a well-planned environment", and that homes which reflect the historic form, style and the character of an area strengthen people's sense of belonging in a community.