Housing association marks switch with news of £35m regeneration schemes in Coventry
Citizen, the housing association formerly known as WM Housing, has announced two major regeneration projects in Coventry, valued at £35m.
The group officially changed its name from WM Housing yesterday.
The then-WM Housing said back in April it planned to re-brand itself and would be ploughing £870m into building 2,800 affordable and 500 private sale homes, to be built between now and 2024, plus £200m in planned maintenance and investment in its existing housing stock.
A further £170m will go towards regeneration and "safety in the home" programmes.
The 30,000-homes group said it conducted what it called "a lengthy consultation" with its residents, staff and other stakeholders over the corporate revamp.
Kevin Rodgers, Citizen's chief executive, said: "We have an ambitious vision to transform the way that we provide services and becoming Citizen will drive that change."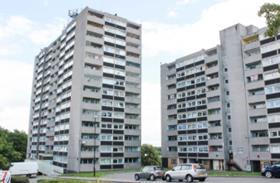 The two schemes in Coventry – at Wyken (pictured) and Spon End – would see the refurbishment of 250 homes and the construction of around 100 new affordable ones.