Re-financing costs help push Scotland's largest association into deficit
Housing association giant Wheatley Group has posted a £23m deficit for the year to 31 March 2021.
The 93,000-home Scottish provider's bottom line was impacted by total increased finance charges of £27m, due to termination costs as Wheatley ended an agreement intended to hedge against potential changes in interest rates.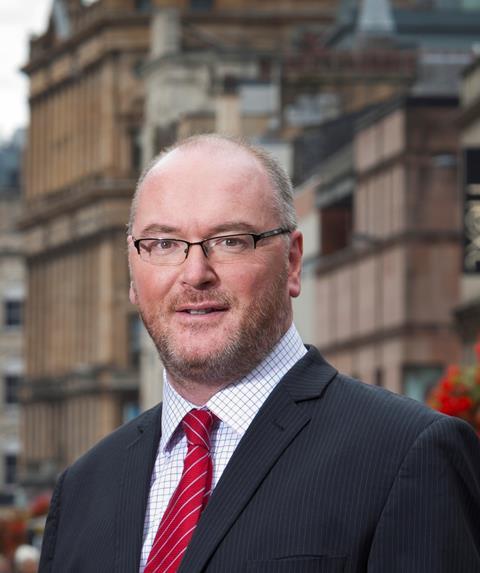 Steven Henderson, director of finance at Wheatley Group, told Housing Today the move to cancel the swaps arrangement will reduce overall interest costs in the business plan in the longer term, but didn't specifiy by how much.
Swaps are a way for organisations, including housing associations, to exchange risks posed by the movement of interest rates. To hedge against interest rate rises on variable rate loans, the association can enter into an interest rate swap, so that it pays a fixed rate of interest to a bank, which pays the variable rate in return.
The surplus was also affected by a £2.8m drop in the value of financial instruments. Henderson said this related to the required accounting treatment of a £100m loan from the Scottish Government and not to a loss or market-related movement.
See also: Housing association accounts 2020/21: coverage all in one place
The provider made a surplus of £243.6m the previous year, but this was inflated by a £229m one-off item from the acquisition of another housing association, Dumfries and Galloway Housing Partnership, in 2019.
Henderson said: "Overall, the results are in line with our expectations and plans. The action taken to restructure our loans will reduce our future interest costs and ensure we keep our rents affordable."
Wheatley increased its annual turnover by 8%, from £357.1m to £388.6m. It completed 413 new homes in the year, down from 802 the previous year pre-pandemic.
Wheatley's starts increased from 735 homes to 1,186. The group is aiming to build 5,500 affordable homes by 2026.
Martin Armstrong, chief executive of Wheatley, announced in June that he will stand down from his role next summer.