Ministers to also encourage the use of Welsh building materials
The Welsh government has announced that it wants councils to use modern methods of construction to build more homes quickly to meet housing demand.
This announcement cames as the Welsh government published its new modern methods of construction (MMC) strategy, known as 'Reimagining social house building in Wales'.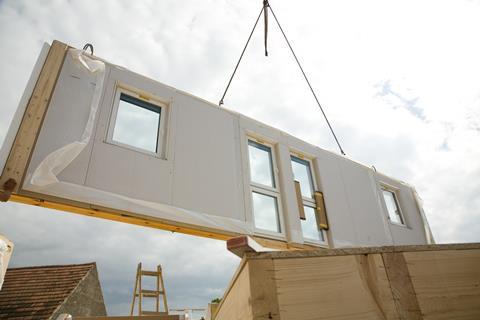 Housing minister Julie James said the government will invest £45m in the modular housing industry in Wales in order to deliver more social housing at a faster rate than traditional methods.
The MMC strategy is designed to boost the country's economy, create new jobs, upskill the existing construction workforce and reduce carbon emissions in the housing sector.
The strategy is also aimed at encouraging new homes to be built using Welsh steel and timber.
James said that £20m of the £45m would be available for MMC businesses to work with Welsh social landlords to build future social housing.
This investment aims to help businesses develop off-site manufacture (OSM) solutions that meet future social housing needs in Wales.
A further £25m is being made available for the fourth round of the Welsh government's Innovative Housing Programme, which will focus on new housing delivered through MMC.
Julie James said: "Building more social and affordable homes is a key priority for the Welsh Government. Over the last 4 years, this Welsh Government has invested £2 billion in new housing across Wales, as part of our ambition to deliver 20,000 affordable homes by 2021.
"But we want to build more. And we want to build better. The significant investment we're making in the modular housing industry will enable us to do that."