Government welcomes plan to draw up common standard to promote offsite homes
Some of the UK's biggest new home warranty providers have agreed to develop a set of standards by which homes built using modern construction methods can be assessed for their prospects of developing serious defects.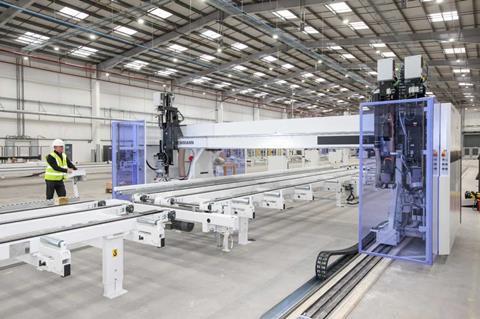 The government-backed initiative has seen the NHBC, BLP, Premier Guarantee and LABC Warranty agree a memorandum of understanding around assessing the reliability and durability of off-site built homes. Together the four warranty providers make up the vast majority of the UK market.
The agreement is designed to make it easier for homes built using modern methods of construction (MMC) to secure warranties, which are usually necessary to get buildings insurance and mortgages on new homes.
Different warranty providers currently use different standards for their assessment of homes which, the government said, made it hard for insurers and mortgage lenders to know exactly what these homes have been tested for.
The memorandum will see the principal insurers share knowledge about the use of MMC. Jeff Maxted, director of technical consultancy for BLP Insurance, said this would "increase industry and consumer confidence in the quality and durability of new homes built using MMC".
Home warranties are designed to protect buyers of new-build homes from the costs of serious design or construction defects.
The initiative was taken by the MMC working group, which was convened by the government to help boost the number of homes built using MMC.
It follows the publication in March 2019 of industry-standard definitions of different forms of MMC. The working group includes representatives of sector trade body Buildoffsite, Homes England, the NHBC and RICS.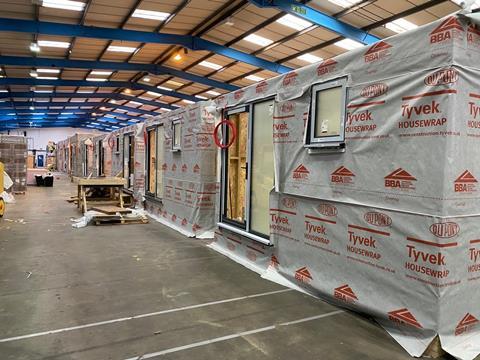 Mark Farmer, the government's MMC champion who also chairs the working group, said the memorandum of understanding was an important milestone in improving underwriting confidence in modern methods of construction.
He said: "Greater collaboration and transparency in technical assessment and validation across the market will ensure we have consistency of approach and can drive a more unified quality and standards-led approach to innovation."
Steve Wood, chief executive of the NHBC, welcomed the development. He said: "We are wholly committed to building confidence in MMC and believe that it has an important role in helping the industry and government to deliver safe, sustainable places to live over the long-term."
Housing minister Christopher Pincher said the move was part of the government's MMC drive designed to see the UK "leading the world in the design of high-quality, low-carbon homes with the mortgage and insurance products needed to support them".