Scheme in partnership with London borough will see 50% of homes affordable
Vistry has won permission for its plans for almost 500 new homes and council offices developed in joint venture with Ealing council.
The Patel Taylor-designed Uxbridge Road scheme by Vistry Partnerships and Ealing involves the demolition of Perceval House, the council's existing offices and car park, to allow redevelopment into new, smaller offices, as well as a library and 477 new homes.
The housebuilder and Ealing have promised that 50% of the homes will be affordable, under a range of tenures.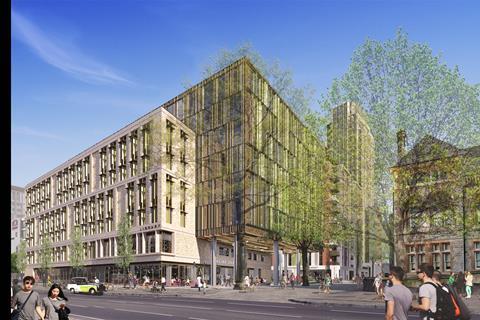 The scheme, split across six separate buildings, received resolution to grant at the council's planning committee and will now be referred to the mayor of London and to the housing ministry for final sign off.
Matthew Taylor, managing director of Vistry Partnerships London Developments, said the approval followed an extensive period of engagement and consultation, where the firm met with more than 1,800 members of the local community.
Vistry was selected as partner for Ealing for the scheme in 2017, following an OJEU procurement process.