Shares rise in housebuilder as it reports "robust" trading in second lockdown
Shares in Vistry rose this morning after the housebuilder reinstated its dividend and predicted that profit for the year will come in at the top end of expectations.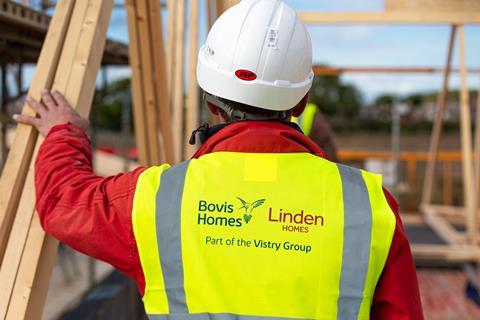 The firm, formed from the merger of Bovis Homes with Galliford Try's housebuilding and partnerships businesses at the turn of the year, said sales had remained "robust" over the past couple of weeks despite the announcement of a second nationwide lockdown in England.
Posting a trading update for the four months between 1 July and 11 November, the firm said it was on track to deliver profit for the year at the top end of the expected range of between £130-140m.
In addition, it said it expected to more than double this to £310m in 2021, given stable trading conditions.
The firm said its private housing sales rate of 0.67 homes per site per week since July was up on the pro-forma sales rate figure of 0.58 seen across the Bovis and Galliford Try businesses in the same period last year.
Vistry's announcement comes as the Office for National Statistics released GDP data showing that the housebuilding sector recovered to its pre-pandemic level of output in the third quarter of the year, despite ongoing social distancing requirements on sites.
It also followed recent profit upgradesfrom Taylor Wimpey and Crest Nicholson, and a bullish trading update this week from Persimmon. In September the firm reported a £12m loss for the half-year to the end of June, as the pandemic forced it to close sites, cutting pro forma revenue to just over half its 2019 level.
Shares in Vistry rose by as much as 4% in early trading before falling back slightly, vastly outperforming the decline of around 0.5% seen in the London Stock Exchange overall this morning.
Vistry's update said the firm had taken the decision to reinstate its dividend earlier than previously anticipated, with an interim payment to be made in November next year. Strong trading also meant it now expected to deliver a "significantly" lower net debt by the end of the year than the £357m previously expected.
It said the firm was still aiming to increase delivery by its partnerships housing business to 3,000 homes per annum by 2022, nearly three times the level seen last year. Despite the spring hiatus in building activity, the firm said it now expected that 2020 would also see an increase on the 1,158 partnerships completions made in 2019.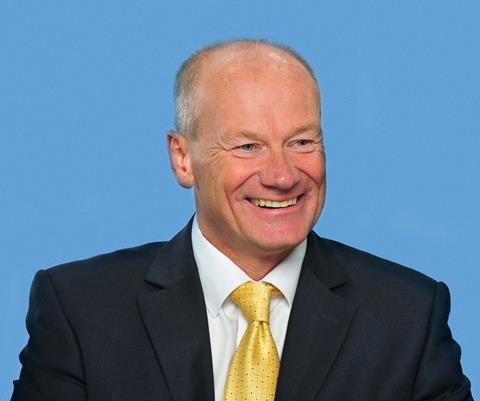 Vistry chief executive Greg Fitzgerald (pictured) said: "We are well positioned for FY21 with a record forward sales position and assuming stable market conditions, expect to see a step-up in completions delivering group profits of £310m.
"Our priority is reducing the group's leverage while delivering on our medium-term targets. Cash generation has been strong, and we now expect our FY20 year-end net debt to be significantly lower than our previous expectations."