£2bn project to deliver new neighbourhood near airport
A development consortium has announced it is moving forward with plans for a 7,000-home mixed-use scheme in west Edinburgh.
West Town Edinburgh (WTE), which is led by oil and property magnate Sir Bill Gammell, will work with Edinburgh City Council to deliver a new neighbourhood near to Edinburgh Airport.
Developer Drum Property Group has made an equity investment in the project and will take on a key role in developing the 205-acre West Town site.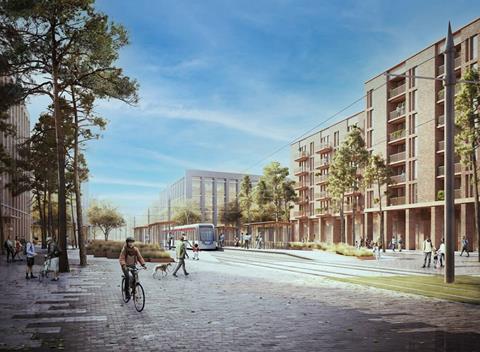 The vision unveiled yesterday is not detailed but WTE said they would deliver 7,000-homes plus an unspecified amount of commercial and community facilities for a '20-minute neighbourhood', as recommended by the Edinburgh City Plan.
The area has been highlighted in the Edinburgh City Plan as a key part of developing west Edinburgh to become a "vibrant, high-density mixed-use extension to the city with a focus on place-making, sustainability, connectivity and biodiversity."
Graeme Bone, group managing director of Drum, said: "Our ambition for the area matches that of the proposed Edinburgh City Plan 2030.
"The amount of space on the site combined with its superb location allows for a natural extension for the west of Edinburgh, providing a new '20-minute neighbourhood'. As well as the close proximity to the airport, the site has direct access to some of the best public transport in Scotland. The tram line travels directly through the site and there are integrated rail, cycle and road connections creating a strategic gateway to the city."
Bone added that there will now be a "long-term collaborative process" working with Edinburgh council.
Drum works on large-scale development projects across the residential, leisure and business space sectors.