Kent-based partnerships builder records £4.7m pre-tax deficit in covid-hit year to March
Partnerships housebuilder and maintenance contractor United Living has fallen to a pre-tax loss of £4.7m, the second consecutive year it has posted a loss.
According to consolidated accounts filed at Companies House, Kent-based United Living Group Limited reported the pre-tax loss in a covid-hit year to March 2021 on reduced revenue of £225m, down 11% on the £254m recorded in 2020.
The £4.7m loss is a reduction on the £6.5m loss reported in 2020.
The 525-strong business, which was taken over by utilities contractor Fastflow Group in 2019, said it made a profit of £8.6m prior to interest charges, exceptional costs, depreciation and amortization of its assets. However, the firm wrote off nearly £7m in depreciation and amortization, alongside another £5.9m in exceptional costs, which it said related to restructuring costs following the Fastflow acquisition, covid, and legal claims on "legacy" contracts.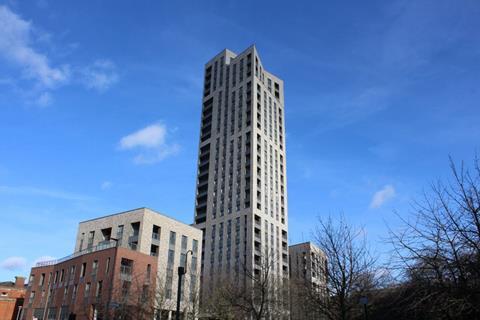 Since being bought by Fastflow, the combined business has separated into three parts offering utilities maintenance, housing repairs and maintenance work, and partnerships housebuilding. The United Living Group covers the housing repairs and partnerships housing elements of its work.
The firm said in its accounts statement that the year had been "heavily impacted" by covid-19, but that it had nevertheless managed to maintain "high standards of operational performance" and traded resiliently.
Neil Armstrong, chairman and CEO of the Group, said in the accounts that after a challenging year, the firms' directors were "enthusiastic" about its prospects. He said: "The group strategy is focused on pursuing the right opportunities and believe [sic] the market landscape across all service lines will support the group's strategic growth objectives."
The accounts showed there was a huge cut in remuneration for United Living's directors in the year, with total director remuneration falling 83% from £3.1m to £534k. The remuneration of the highest paid director fell from £677k to £234k.