Authority chiefs hit out at "disgraceful" decision to increase borrowing rate without notice
Council chiefs have hit out at a decision by the Treasury to raise the cost of public sector borrowing, saying it could "decimate" plans to build a new generation of council homes.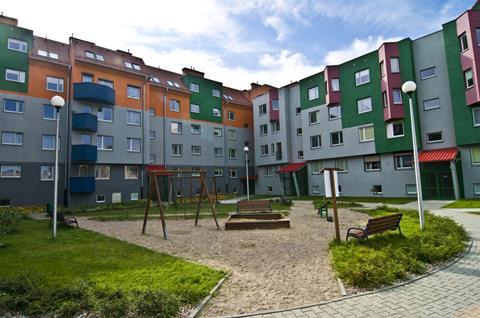 The leader of one large district said it would have to go back to the drawing board with its plans for 300 homes, while Southwark Council, which has an 11,000-home programme, described it as a "kick in the teeth".
The Treasury last week wrote out of the blue to council finance chiefs telling them that the cost of borrowing money from the Public Works Loan Board (PWLB) had been put up to 1% above base rate, with the change applying "to all new loans with immediate effect".
Sharon Taylor, Labour leader of Stevenage council, and finance and resources spokesperson for the District Councils Network, said the decision had put a £38m hole in its business plan and would "decimate" councils' building plans.
Taylor said the borough had just completed a business plan allowing it to accelerate delivery of 300 council homes within 2-3 years.
She said: "It's a big blow. We're going to have to go back and start all over again. We're either going to have to not build as many homes, or build over a longer period of time. It means the rental income can't cover the loans."
Describing the lack of notice of the change as a "disgrace", Taylor added: "It's a right-hand, left-hand issue – one minute the government is telling us we have to build more, and we're happy to, and then the Treasury with one swipe decimates the programme."
In its letter to councils, the Treasury had said the move was in response to some local authorities having substantially increased PWLB borrowing in recent months, and claimed it was simply a return to "normal" lending rates seen between 2010-2013. But the Local Government Association said it will cost councils an extra £70m a year in interest payments.
Victoria Mills, Southwark council's cabinet member for finance, performance and Brexit, said the announcement was "a real kick in the teeth for Southwark and our residents" which would cost the council £9m in debt payments every year, with repercussions for housing maintenance spend and investment in other services. "This is a regressive step by a government that claims to support the provision of council homes and investment in our communities but whose actions speak louder than words," she said.
Colm Lacey, chief executive of Croydon council's housebuilding business Brick By Brick, said the increase in the borrowing rate was "unexpected and unwelcome", particularly given existing financial constraints.
He said: "The combination of a long-term reduction in central government funding and poor macro-economic performance means that local authorities now simply have to use PWLB borrowing as a means to meet their housing needs.
"Increasing the borrowing rate, without warning and in the absence of any other measures designed to help fund new housing activity, has the potential to make a pretty bad housing situation even worse."
The move comes after former prime minister Theresa May's 2018 decision to remove the cap limiting how much money councils could borrow to fund housebuilding, which has seen councils set out plans for tens of thousands of new homes. Three quarters of all councils have now set up housing companies, according to a report this summer by the Royal Town Planning Institute.