Barking flats blaze shows timber should not be used, says concrete representative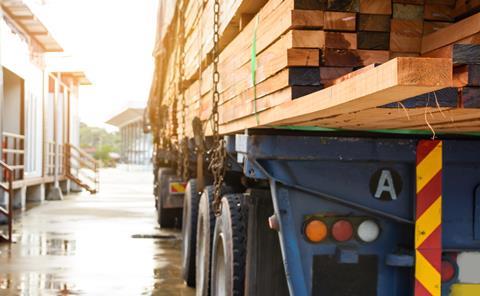 The weekend's Bellway Homes fire in Barking, east London, highlighted the "unsuitability" of timber as a construction material, according to the head of the British Association of Reinforcement.
The fire (pictured below) destroyed 20 flats of the De Pass Gardens scheme and damaged nearly a dozen others. The blaze was tackled by more than 100 firefighters on Sunday afternoon.
While Bellway said it was conducting its own enquiry into the fire Steve Elliott, chairman of the British Association of Reinforcement – which represents manufacturers of heavyweight reinforced concrete – said the blaze was "a further example of why timber was not a suitable construction material, whether built or under construction, structural or decorative".
Elliott said the fire risk of timber construction "does not go away once the building is completed".
He went on: "The fire risk of timber frames under construction is widely recognised and has resulted in the timber industry having to develop special site guidelines for their prevention. Now the risk with completed buildings is under focus."
Elliott said concrete construction offered up to six hours' fire resilience versus 30 minutes for timber frames.
Labelling the Barking fire "shocking", Sadiq Khan, the mayor of London, said his office had been in contact with Adriatic Land, the owner of the flats, as well as Mace and Bellway regarding the safety of all Barking Riverside homes and he was "pushing for vital changes to be made and the safety of residents ensured".
In another broadside, Khan lambasted the government over its handling of Grenfell residents after the fire two years ago which killed 72 people.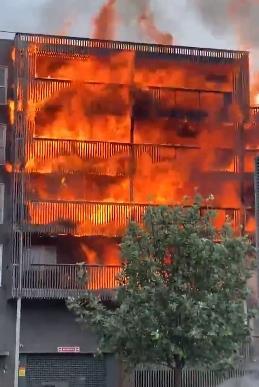 Writing to outgoing prime minister Theresa May, Khan said her government had failed those who had lived in Grenfell and those living in unsafe buildings across the country.
"Seventeen [former Grenfell] households remain in emergency and temporary accommodation. The community continues to feel ignored and neglected, having to fight for every piece of support from the council - from receiving legal advice, accessing mental health services to simply understanding their rights.
"In addition, the failed building regulations system remains largely unchanged. Thousands of people across the country are still living in homes wrapped with unsafe cladding and worry how they are going to cover the costs for making those homes safe.
"And the response to the social housing green paper, lauded as the government's answer to the institutional indifference that social housing residents have faced for years, is still not published. This is unacceptable", he wrote.
The Structural Timber Association, which represents companies working in the material across a range of construction sectors, has been contacted for comment on the Barking fire.