Project designed by architect Collado Collins is for 86 homes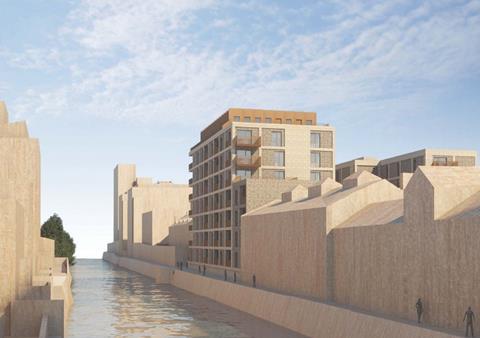 Developer Telereal Trillium has been given the green light for an 86-home scheme on the banks of the historic Limehouse Cut canal.
The scheme designed by architect Collado Collins will replace an existing three-storey office block and a one-storey Job Centre on the site, both dating to the 1980s, with two blocks of six and eight storeys.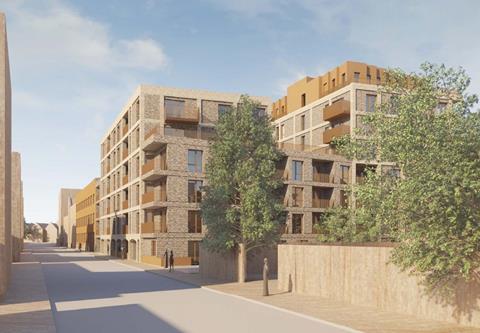 Originally envisaged as a pair of seven- and 10-storey blocks containing 107 homes, it has been scaled down to allow more sunlight to reach a neighbouring care home to the north east.
Apart from a narrow grassy verge on the western boundary of the site, the scheme sits just outside the Limehouse Cut conservation area.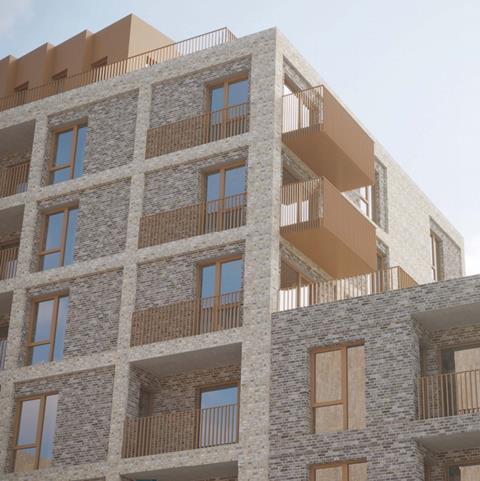 Once lined with Victorian industrial buildings, Regents Canal has undergone significant redevelopment with many of the original buildings either destroyed by bombing in the Second World War or demolished in the post-war years.
Collado Collins is currently awaiting planning approval on a 20-storey office tower in Elephant Castle and a 47-storey tower containing 370 apartments in Ilford immediately next to the new Crossrail station.