No 3 housebuilder takes action following government-imposed lockdown
The third biggest housebuilder in the UK has decided to shut down all show homes, sales centres and construction sites in response to the government-imposed lockdown designed to halt the spread of coronavirus.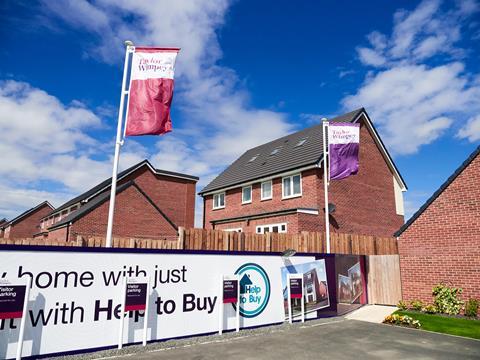 Taylor Wimpey's move was followed quickly by London residential developer Galliard, which said it was closing all sites "with immediate effect".
The moves come amid widespread confusion over the necessary response of housebuilders and contractors, with cabinet office minister Michael Gove and housing secretary Robert Jenrick both saying that construction sites can remain open if social distancing measures can be enacted.
But this morning a number of contractors, including commercial giant Multiplex, have unilaterally decided to close sites.
Taylor Wimpey said in a statement to the City that it had also decided to cancel its proposed £125m dividend, due on May 15.
It said: "In the interests of customer and employee safety, we have taken the decision to close all of our show homes, sales centres, and construction sites for all work except that needed to make the sites safe and secure."
The decision, which comes after rival Redrow said this morning it was keeping sites open for the time being, is likely to put pressure on other housebuilders to take similar action.
Taylow Wimpey said that the show rooms closed as of last night, and that construction sites would begin the process of shutting down today. It said all business will now be conducted electronically.
It said its UK operations had been "meaningfully interrupted" but only in "recent days", and that it was taking contingency measures to preserve cash and the balance sheet.
However, it said that the closure of sites would limit its ability to generate cash because it would not be able to complete sales.
It said: "We have taken rapid proactive measures to protect the balance sheet in the short term. However, we are likely to face weeks or months of uncertainty, including periods of inactivity which will limit our ability to complete on homes and therefore generate cash.