Consultation begins on next stage of city's development vision
The city of Sunderland has unveiled plans for a 1,000-home regeneration of its riverside city centre, off the back of the ongoing £100m investment in the area by insurance giant L&G.
Setting out its 33.2 ha Riverside Sunderland masterplan, the city, said that it wanted to create 10,000 jobs and see 1,000 homes for 2,500 people built on the banks of the Wear. There would also be one million ft2 of office space, a major life sciences facility and a landscaped riverside park.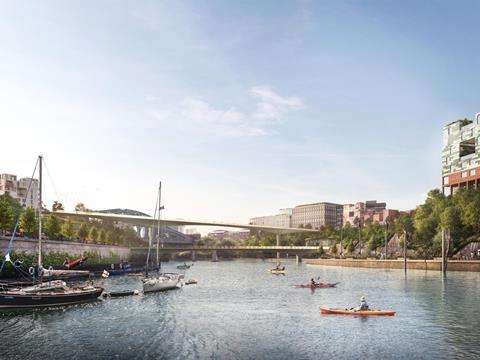 The masterplan sets out a vision for a collection of sites on opposing sides of the river just north of the city centre, to be connected by two new bridges and developed into homes and offices to a carbon-neutral standard.
It includes the Vaux Brewery site, where L&G has already committed £100m to build three new commercial buildings including The Beam, a six-storey, £20m block. The masterplan also covers the area in which the council's new £42m city hall is under construction.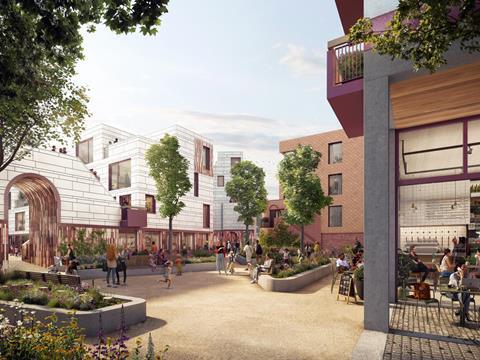 Graeme Miller, leader of Sunderland City Council, said: "Riverside Sunderland will transform a part of the city that has vast potential. It's a masterplan that will reinvigorate the city in a wider sense too – creating a place we can be proud to call the heart of Sunderland.
"Riverside Sunderland is just the beginning. Sunderland is springing back to life. We're seeing more and more investment flooding into the city. The private sector is alive to the opportunities and that is bringing about transformation at a pace not seen for decades.
"We're aiming high because it's what our residents deserve and it's what the city needs – vision backed by a determination to deliver."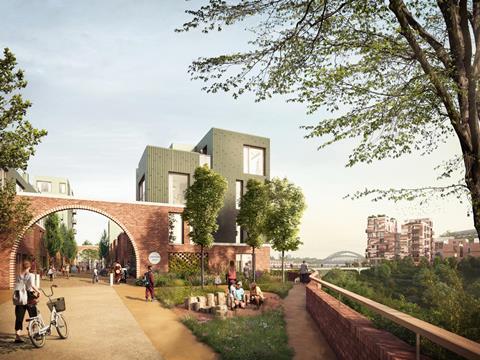 The masterplan was developed by the council with the assistance of a range of consultants, including Igloo Regeneration, Cast and architects FaulknerBrowns, Proctor & Matthews and Mawson Kerr.