Scottish housebuilder reports covid affected results but expected "significant" improvement in new financial year
Profit at listed Scottish housebuilder Springfield fell by 38% for the year to May 31, the firm said today, reporting coronavirus-affected annual results.
The housebuilder said it made a pre tax profit, before exceptional items of £10.2m, down from £16.5m in 2019.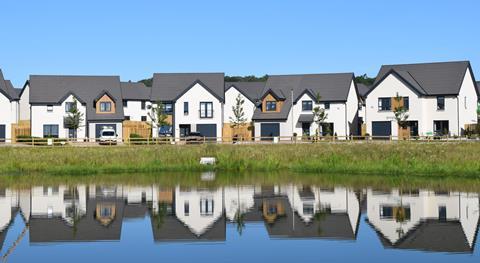 Revenue fell by 25% in the year, from £191m to £144m, as completions in the vital last two months of the financial year were delayed due to the lockdown closure of the housing market.
Springfield was unable to take advantage of the release of restrictions on home-buying and selling seen in England during mid-May, as the Scottish government did not relax the initial lockdown until much later.
Springfield said that the final two months of the financial year had in 2019 accounted for 30% of all sales. Completed sales in the year to May were 727, down from 952 in 2019.
The firm said the Scottish "missive" system of house sales, under which buyers are contracted in to the sale much earlier in the process, had meant it had been able to avoid seeing significant numbers of cancellations while the market was shut.
However, the firm said the combination of a strong market since restrictions were eased and the completions of covid-delayed sales had made for a strong first quarter of the new financial year. It said reservations were so far running 24% ahead of that seen in the same period in 2019. It said it anticipated that total revenue for the 2020/21 year will be significantly higher than in 2019/20.
Innes Smith, chief executive of Springfield Properties, said the firm had ssen a strong increase in demand, meaning it could "look to the future with confidence". He said the demand increase "reflects both the pent up demand and the increasing desire for buyers to move out of city centres and into larger homes with gardens, which is the type of home that Springfield offers."