Newly merged 78,000-home association posted just £3m in sales income in first half of the year
Southern Housing has reported a hit to rental and sales income as a result of contractors going into administration or failing to deliver schemes on time and on budget.
The 78,000-home association, which merged with Optivo last year, on an update today reported open market sales income of just £3m in the first half of the financial year. This suggests the figure for 2023/24 is likely to be a lot lower than the £67m generated for the last financial year as a whole.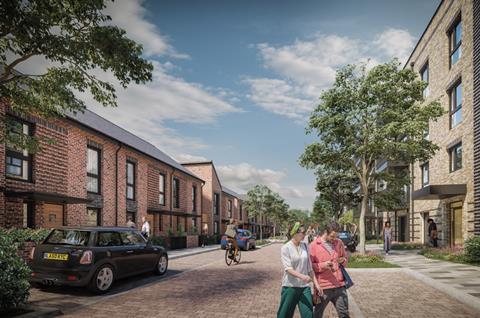 It also generated just £19m of shared ownership first tranche sales income, compared to £60m for last year as a whole.
Southern said its results have been impacted by "some building contractors struggling to deliver schemes on time and to budget, and others going into administration, all resulting in reduced rental and net sales income."
It said it will monitor second half performance closely but may need to "recognise some additional impairments on development programmes in 2023/24."
It said: "If we don't recover our delayed sales revenue and profits by the full-year date and some instead falls into future years, then we could carry a higher debt level and interest costs than our initial budget for a period of time.
>>See more: Newly-merged Southern misses build target by a third as it scales back development
>>See more: Extra regulation should help social housing – but landlords need support to meet the cost
"If we need to, we'll target cost savings elsewhere in our budgets and consider further steps such as converting more unsold homes to rental tenures."
The association's rental income for the first half however was £278m, over half of the £516m posted for the full year in 2022/23, suggesting it is on course to increase.
As expected, Southern's development figures have fallen. The association completed 213 homes in the six months to 30 September, compared to more than a 1,000 completions in the whole of 2022/23. It started work on 216 homes in the half-year.
Southern announced in September plans to cut its new build programme to just 250 homes a year for four years "in the face of economic challenges" and to focus instead on improving existing homes.