Storm eyes expansion into affordable homes market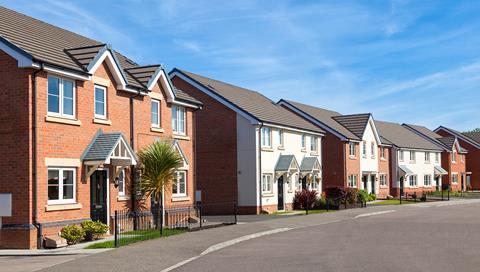 A social impact developer is targeting 5,000 new homes a year after its affordable housing arm was given registered provider status by the Regulator of Social Housing (RSH).
Storm Property has registered its subsidiary Storm Housing Group, which plans to acquire more than 1,000 homes across the UK per year and deliver 5,000 by 2027.
The group, launched in June 2020, works with house builders, councils and landowners to deliver homes for affordable rent and shared ownership.
It said registering a 'for-profit' provider will allow it to "accelerate its mission of providing high quality, affordable housing".
Its strategy is focused on forward purchasing newbuild homes from housebuilders, including Homes England grant-funded units and homes delivered through section 106 planning agreements. It is also open to purchasing homes from housing associations' development pipelines.
Sam Roden, managing director of Storm Housing Group said: "This status will enable us to realise our vision of creating new, high quality, sustainable homes and to create a lasting legacy of social housing for people throughout the UK."
By being registered Storm will be able to deliver regulated housing and allow it "to broaden its geographical reach and provide more high-quality homes where they are needed most", the provider said.
See also>> Briefing: how Octopus plans to get its tentacles into affordable housing
See also>> 'For-profit' Sage sets 30,000-home target
There are various advantages to becoming registered, including an organisation being more credible for lenders and investors and to more easily be more eligible for grant. Registered providers are also exempt from stamp duty on property and land purchases.
The West Midlands based company has raised more than £100m of annual investment from social impact investment funds to acquire and build new homes. It has a pipeline of developments across the Midlands and Lincolnshire.
The Storm Housing Group board includes Richard Starkey, who has a background in finance and development, and non-executive directors, Mike Dunn and Dena Burgher, who have skillsets covering housebuilding, commercial prudence, property and tenant management and good governance.
The executive leadership team is led by Roden, who also owns and runs parent company Storm Property, which specialises in housing for the care and complex needs sector.
Storm Housing Group will now be added to the regulator's list of registered providers this week, the Regulator of Social Housing confirmed to Housing Today.