Figures from Molior show impact of latest covid lockdown on resi development activity
Fewer new-build homes were sold over the past three months in London than in any quarter for almost a decade, according to figures showing the extent of housing market impact from the new year covid-19 restrctions in the capital.
A report from research house Molior found that just 2,867 homes were sold in London on large sites in the first three months of 2021 – 44% down on the pre-covid first quarter of 2020.
The figures come after New London Architecture yesterday published data showing that the number of planning applications for tower schemes in the capital fell by a quarter last year.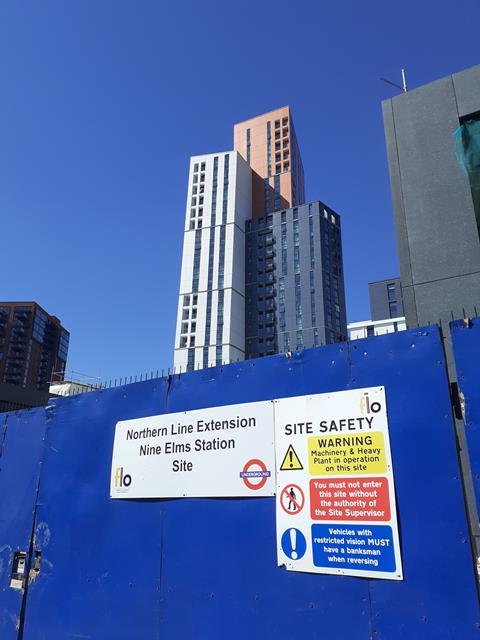 The Molior report found that only homes priced to be sold with the assistance of Help to Buy and the temporary stamp duty holiday sold well, with developers wary of launching new sites during the latest lockdown.
Help to Buy sales on large sites – of more than 12 units – were actually up in the period, to 1,121 compared with 1,046 in the first quarter of 2020, while both normal sales and overseas sales virtually halved.
Meanwhile the number of sales on large sites of build-to-rent units to investors dropped by nearly 80% to just 473 compared with the first quarter of 2020. The figure was also a sharp fall on the 904 sales recorded in the last quarter of 2020.
Molior's report, based on interviews with the developers behind 655 schemes underway in London, said the fall in sales was mirrored by low construction starts, with starts at their lowest figure since 2011.
Molior said developers blamed the falls on "apprehension" about the future given the severe covid-19 restrictions put in place at the start of January.
However, the firm said sentiment picked up markedly in March, given the announcement of an extension to the stamp duty holiday and following the publication of a timetable for the easing of covid restrictions. Despite this, it said: "Enthusiasm from both buyers and developers is tempered by the experiences of the last winter, as well as the realisation that pre-covid challenges have not gone away."