Zoopla says month-on-month growth of just 0.1% is lowest figure since before the pandemic
House prices grew by just 0.1% in the last month in the latest sign of the post-pandemic market finally slowing down, according to figures from online property portal Zoopla.
The firm said rise meant that annual price increases at the firm had fallen back to 8.4%, and it now expect prices to show an annual rise of just 3% across 2022 as a whole. The month-on-month rise of 0.1% is the lowest rise since December 2019, prior to the pandemic.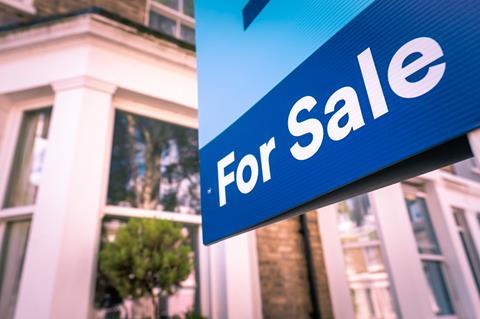 Zoopla said in its monthly house price index that the housing market remained "strong", but Grainne Gilmore, head of research at the firm said: "There are signals that the impetus in the market is slowing, and more price sensitivity in the market will spell a slowdown in price growth during the remainder of 2022".
However, the business said that while demand for homes was dropping back towards more normal levels, it remained 40% above the five-year average. However, Zoopla said that while it did not expect to see annual price declines, it did expect "some monthly declines" over the coming months.
The firm said Wales was now showing the fastest house price growth, with growth in London remaining the weakest.
The figures comes a day after mortgage lender the Nationwide said the market was showing "tentative signs of a slowdown" after asking price growth in June fell back to 0.3%.
The figures come amid some predictions of a more serious housing market correction amid the deepening cost of living crisis, rising interest rates and a stuttering economy. Capital Economics has predicted a 5% house price fall over the next two years, with housing build rates to drop to levels not seen since the financial crisis amid a slump in transactions.